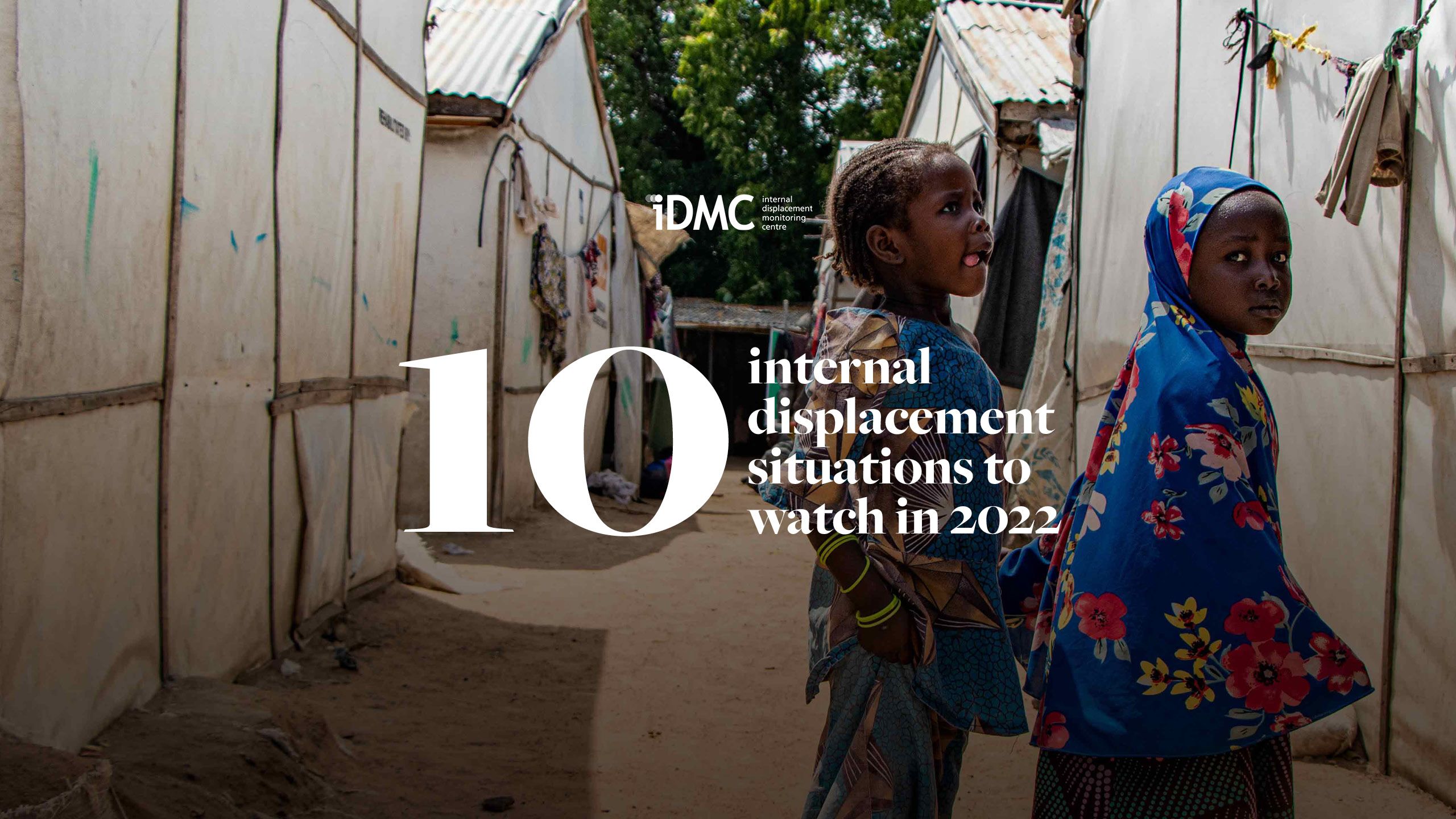 Two girls in a displacement camp in Maiduguri, Nigeria. © Samuel Jegede/NRC
Two girls in a displacement camp in Maiduguri, Nigeria. © Samuel Jegede/NRC
There are 55 million internally displaced people around the world, the highest figure ever recorded and double the number of refugees. Conflict, climate impacts, chronic economic instability, the consequences of Covid-19 and extreme hunger are forcing people to leave their homes, from Afghanistan to Vanuatu.
Alarming levels of attacks against civilians are driving new waves of displacement and prolonging the plight of millions of people unable to return home safely. Extreme weather hazards, from wildfires to floods, made more frequent and intense by climate change, continue to uproot people across all regions of the world. In addition to the health threat posed by Covid-19, the pandemic has also devastated economies, reversed development gains and increased humanitarian needs. Rising costs, persistent instability and recurring disasters have deepened vulnerabilities, leading to unprecedented levels of food insecurity. 
As we begin 2022 and approach two years of the pandemic, we highlight 10 situations of concern which have the potential to displace millions more people in 2022. They require urgent international attention and investment if years of hard-won progress are not to be lost.
Afghanistan
Humanitarian needs at crisis level
Conflict forced at least 690,000 people to flee for safety in Afghanistan in 2021. Almost every province recorded some level of displacement, even before the Taliban took control of the country in August. In addition to decades of conflict, the country is also vulnerable to disasters. Drought and floods destroyed livelihoods and food supplies during the year. Afghanistan was already home to more than 4.6 million internally displaced people (IDPs) before the Taliban's final offensive, 3.5 million of whom had fled conflict and 1.1 million disasters.
The conflict has also crippled public services and the economy is spiralling towards collapse. Work is hard to come by, international funding has been suspended and food prices are soaring. Around half of the population are expected to face acute levels of food insecurity until the end of the lean season in March.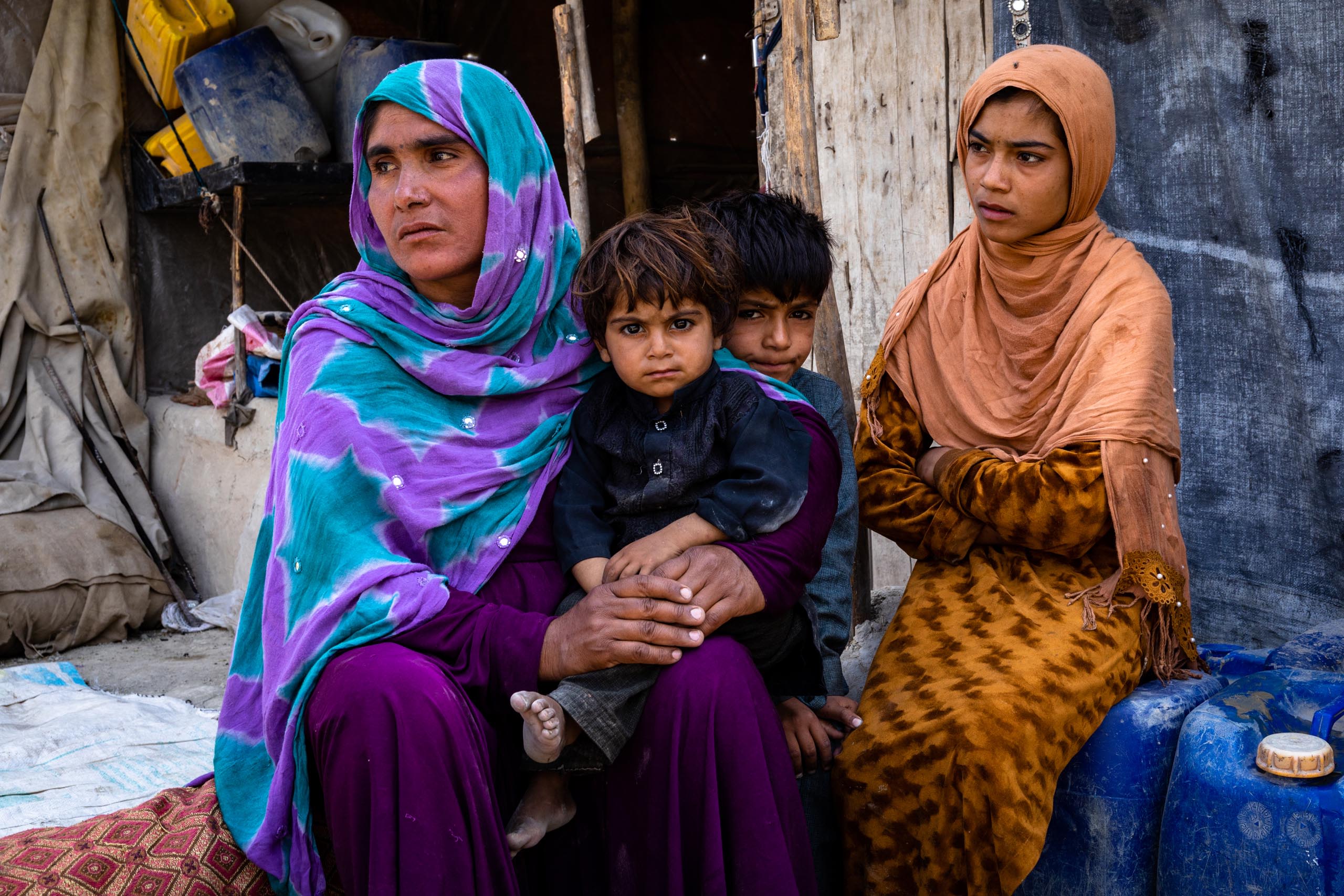 The conflict has taken a particularly heavy toll on women and children, who accounted for around 80 per cent of those displaced in 2021. Despite Taliban claims that girls would be allowed to return to school, they have few opportunities to receive an education. Male teachers are banned from teaching them and women are excluded from many senior positions.
International donors pledged $1.2 billion in aid in September and the UN launched its largest ever funding appeal for a single country in January but, with sustained funding frozen, many vulnerable families could struggle to survive the winter. These circumstances may push more people to flee and undermine the efforts of those trying to return. Around 165,000 IDPs went back to their places of origin between September and November, but whether their return will be sustainable is unclear.  
Related material: Our next Global Report on Internal Displacement - Preparing the world of tomorrow – published in May will focus on displaced children and young people.
Background photo: Nooria and her family live in a displaced site in Kabul, having fled conflict in Laghman Province in the east of Afghanistan. Here, her youngest son collects scraps on the streets to feed the rest of the family. © Enayatullah Azad/NRC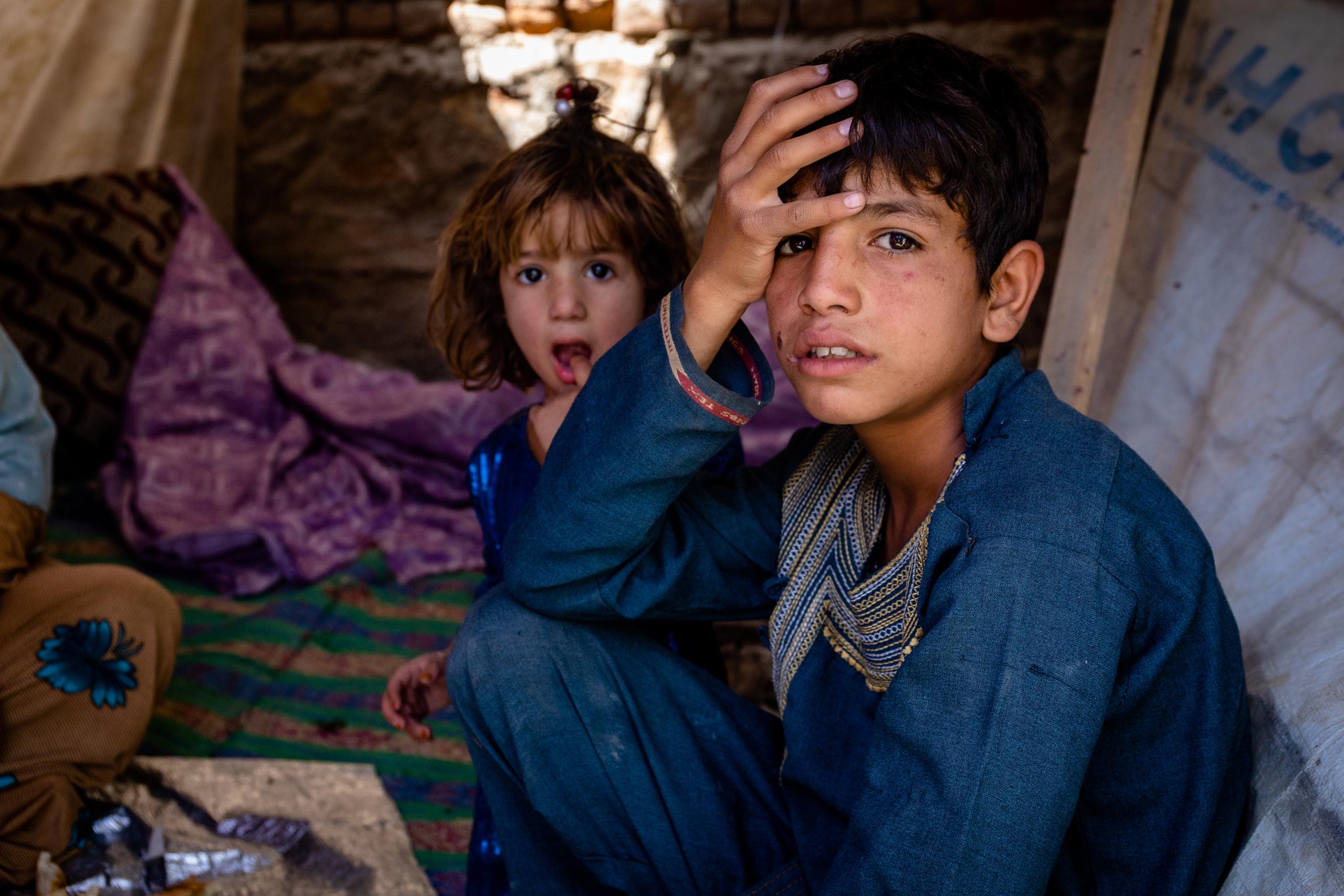 Colombia
Protracted conflict and slow peace gains
Five years on from the peace agreement between the government and the Revolutionary Armed Forces of Colombia (FARC), conflict continues to fuel displacement in the country and nearly five million people remain uprooted.  
Illegal economies the FARC previously controlled have been taken over by criminal and drug trafficking gangs and other non-state armed groups who clash with each other and with government forces that are unable to exert control in hard-to-reach areas. Violence is mostly concentrated on the Pacific coast, where it has led to forced confinement for some communities and cycles of recurrent displacement for others. The number of new displacements almost tripled in 2021 compared with 2020, and the trend is likely to continue in 2022.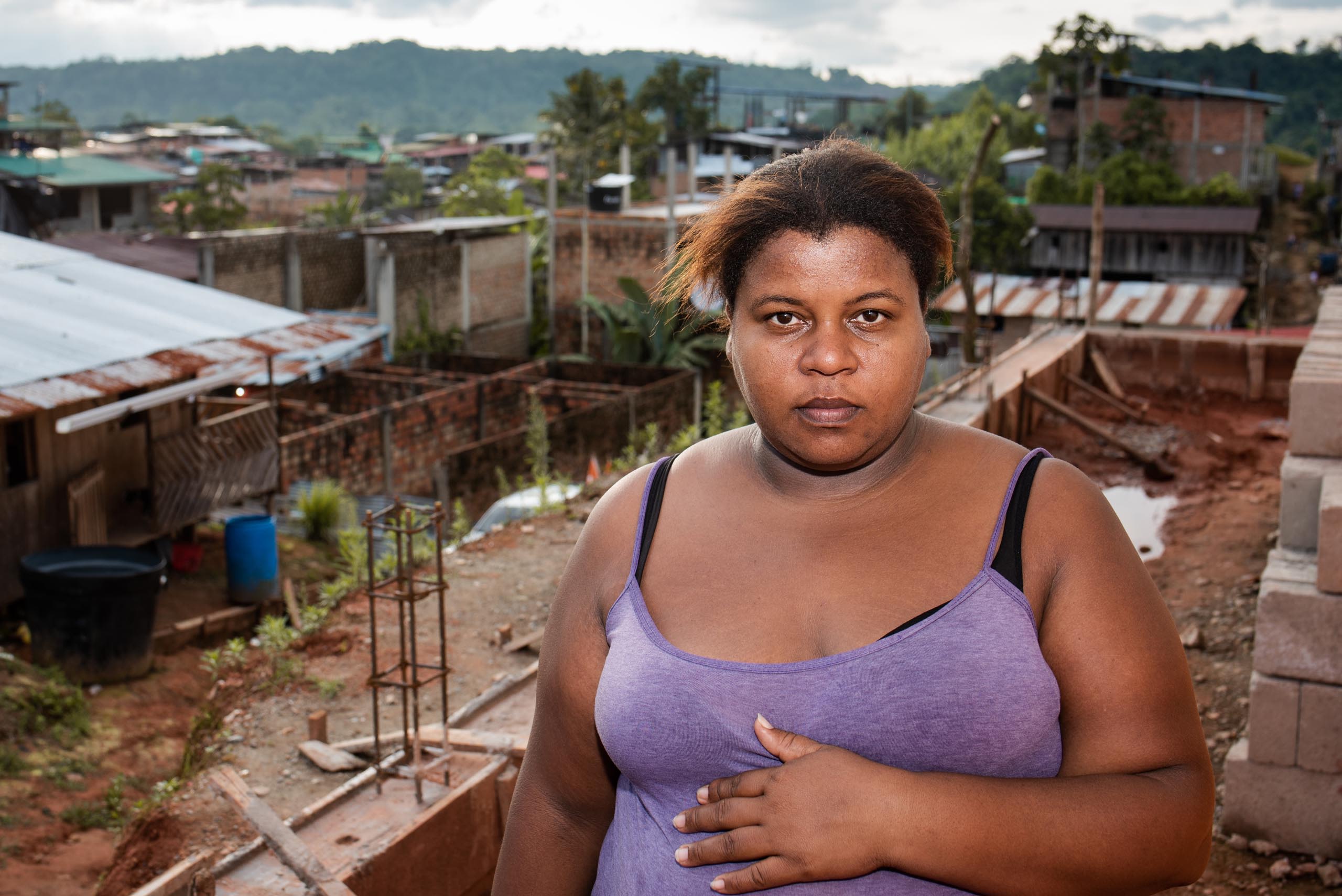 Severe flooding aggravated by La Niña towards the end of 2021 has made the situation worse for some communities, many of whom were still reeling from hurricanes Eta and Iota in 2020. The socioeconomic fallout of the Covid-19 pandemic has also made vulnerable groups even less resilient and heightened the displacement risks they face.
The coming year will be a decisive one for Colombia's future. Presidential elections in May could be an opportunity to give new impetus to the peace process and to expand efforts to reach vulnerable communities and address the root causes of the country's displacement crisis.  
 Related material: The last refuge: urban displacement in Colombia  
Background photo: Nariño is the most south-western department of Colombia, bordering Ecuador and the Pacific Ocean. It's a strategic point for coca cultivation and drug trafficking. Families, often caught up in the crossfire, flee their rural villages and head to towns such as Barbacoas in search of safety and services. © Christian Jepsen/NRC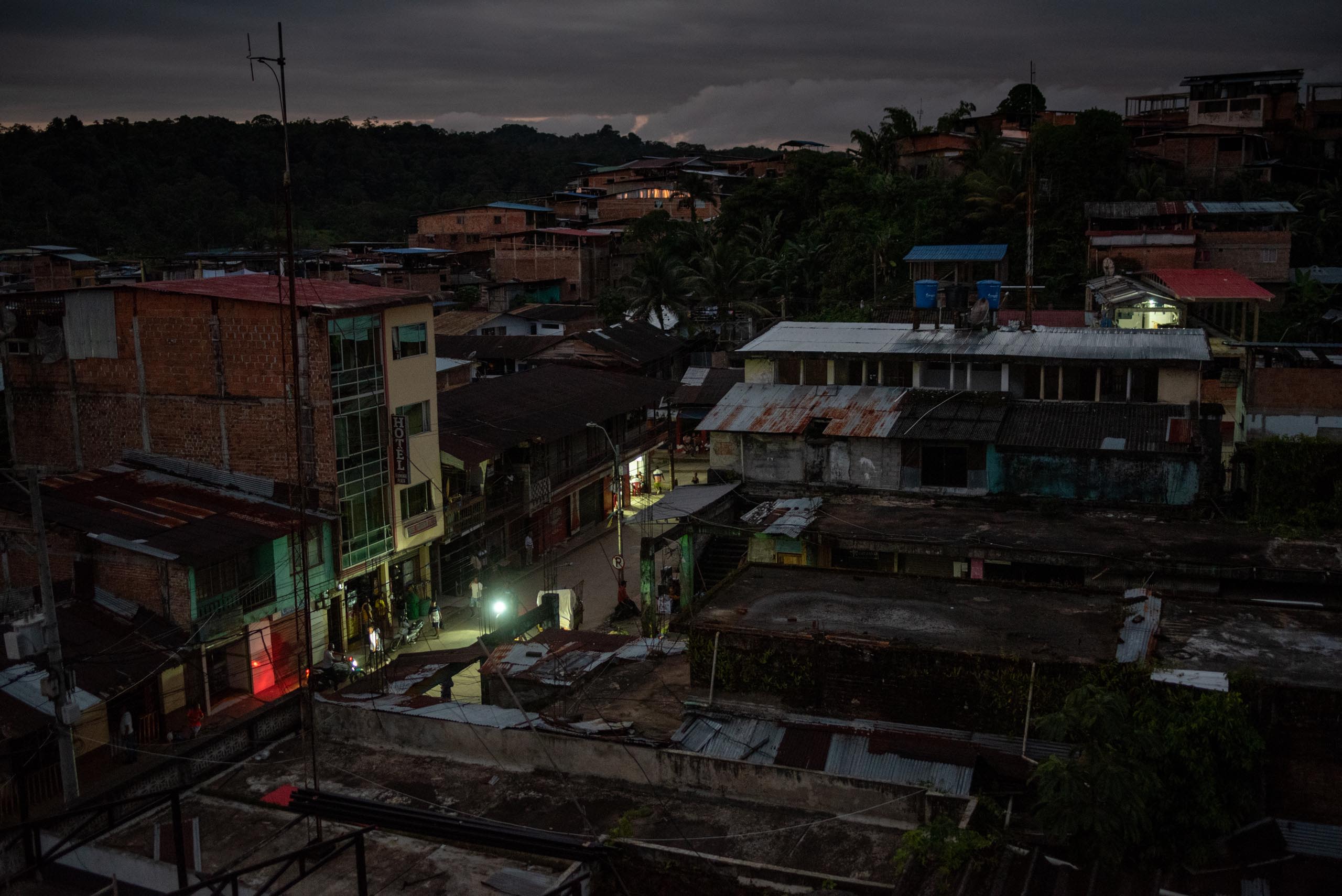 Ethiopia
The world's most acute displacement crisis
The conflict in northern Ethiopia has triggered the world's most acute and fastest growing displacement crisis. Around 4.2 million people have been uprooted across the country, double the figure at the end of 2020, and more than 9.4 million are thought to be in need of emergency food assistance in the north. Barriers to humanitarian access, drought and economic challenges have all aggravated the situation.
The conflict escalated in the last quarter of 2021 when Tigrayan forces advanced towards the capital, Addis Ababa. This prompted the prime minister, Abiy Ahmed, to declare a nationwide state of emergency before the Tigrayan forces withdrew to their region in December. Instability has continued into 2022 with several aid agencies suspending their operations due to the latest attacks. Meanwhile, thousands of people are starting to return to Tigray, Amhara and Afar regions despite widespread destruction.
Without a diplomatic breakthrough, IDPs' situation is unlikely to improve in 2022 and may continue to deteriorate. A reignition of the conflict, growing inter-ethnic tensions and widespread human rights violations and abuses threaten to trigger further displacement and increase already severe protection needs. The humanitarian response plan for northern Ethiopia published in May 2021 had to be revised in October in response to rapidly growing needs. The uninterrupted delivery of emergency assistance to cut-off regions should be an immediate priority.
Related material: International Crisis Group: A Rare Chance for Peace in Ethiopia
Background photo: An Internally Displaced Person, fleeing from violence in the Metekel zone in Western Ethiopia, prepares injera, the traditional Ethiopian flat bread, in a camp in Chagni. © Eduardo Soteras/AFP via Getty Images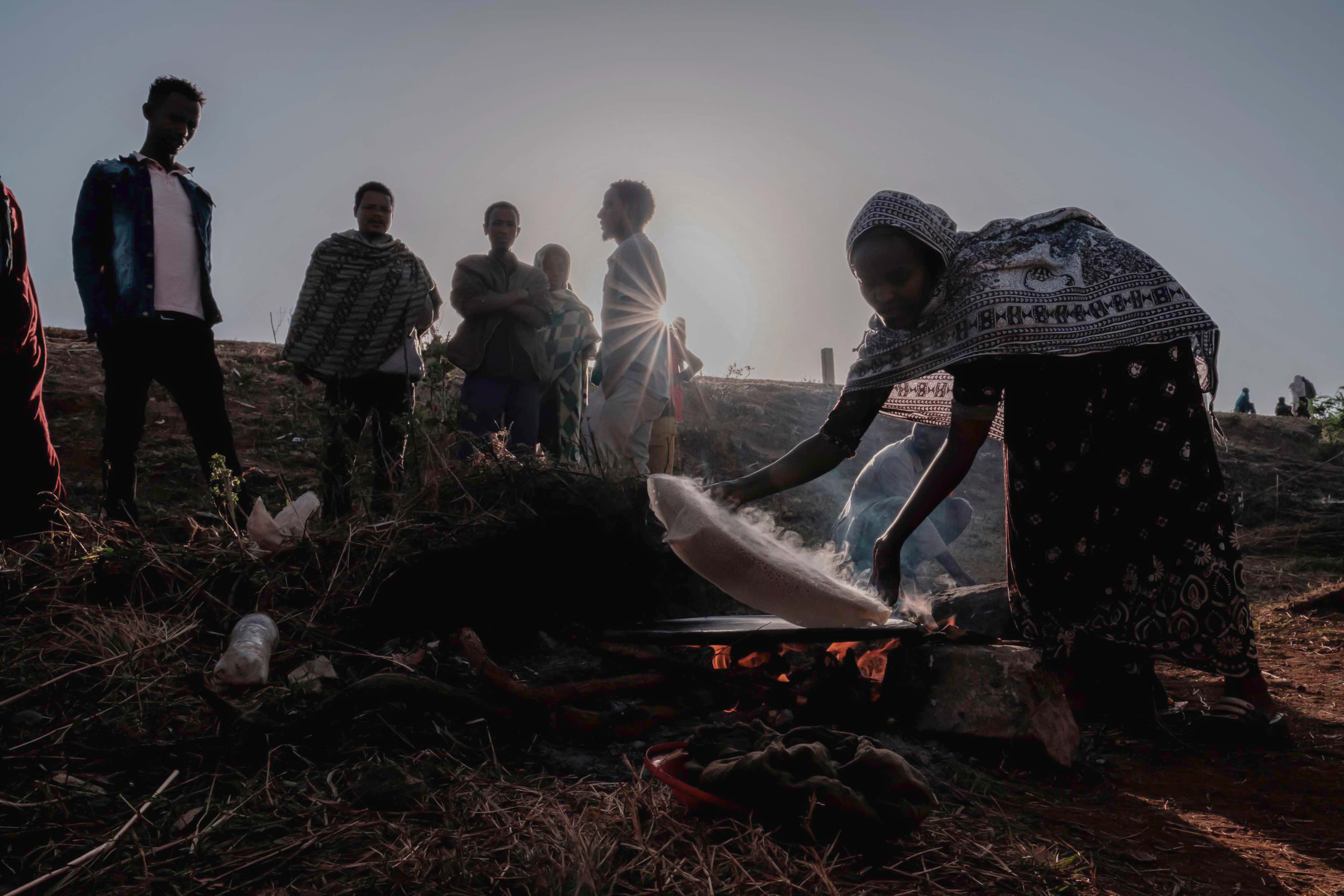 Europe and Central Asia
Extreme weather a cause for concern
Another year of extreme weather uprooted people from their homes across Europe in 2021. Summer wildfires triggered at least 100,000 new displacements in the Mediterranean region, particularly in Turkey. Record-breaking rainfall in Western Europe, unprecedented tornados in Central Europe and unusually severe storms in the Mediterranean and around the Black Sea prompted another 24,000. In some countries, such as Greece, previous wildfires that stripped hillsides of vegetation increased the risk of flooding.
Slow-onset disasters such as drought and water scarcity also fuelled tensions in Central Asia. A dispute over a water distribution system near the border between Kyrgyzstan and Tajikistan led to the most intense conflict in the region for 30 years and more than 50,000 new displacements. 
Europe is warming faster than the global average, which raises concerns about future risk of drought and wildfires. Higher temperatures also help to increase precipitation and permafrost melt, which can lead to flooding, landslides and avalanches, and they are projected to make cyclone-like storms more common. Such scenarios make reducing greenhouse gas emissions and limiting global warming even more critical, and point to the need for more government investment into disaster displacement risk reduction and preventative measures.
Related material: Another month of extreme weather uproots hundreds of thousands across the globe
Background photo: Field under flooding, in Seine-et-Marne, France. © Getty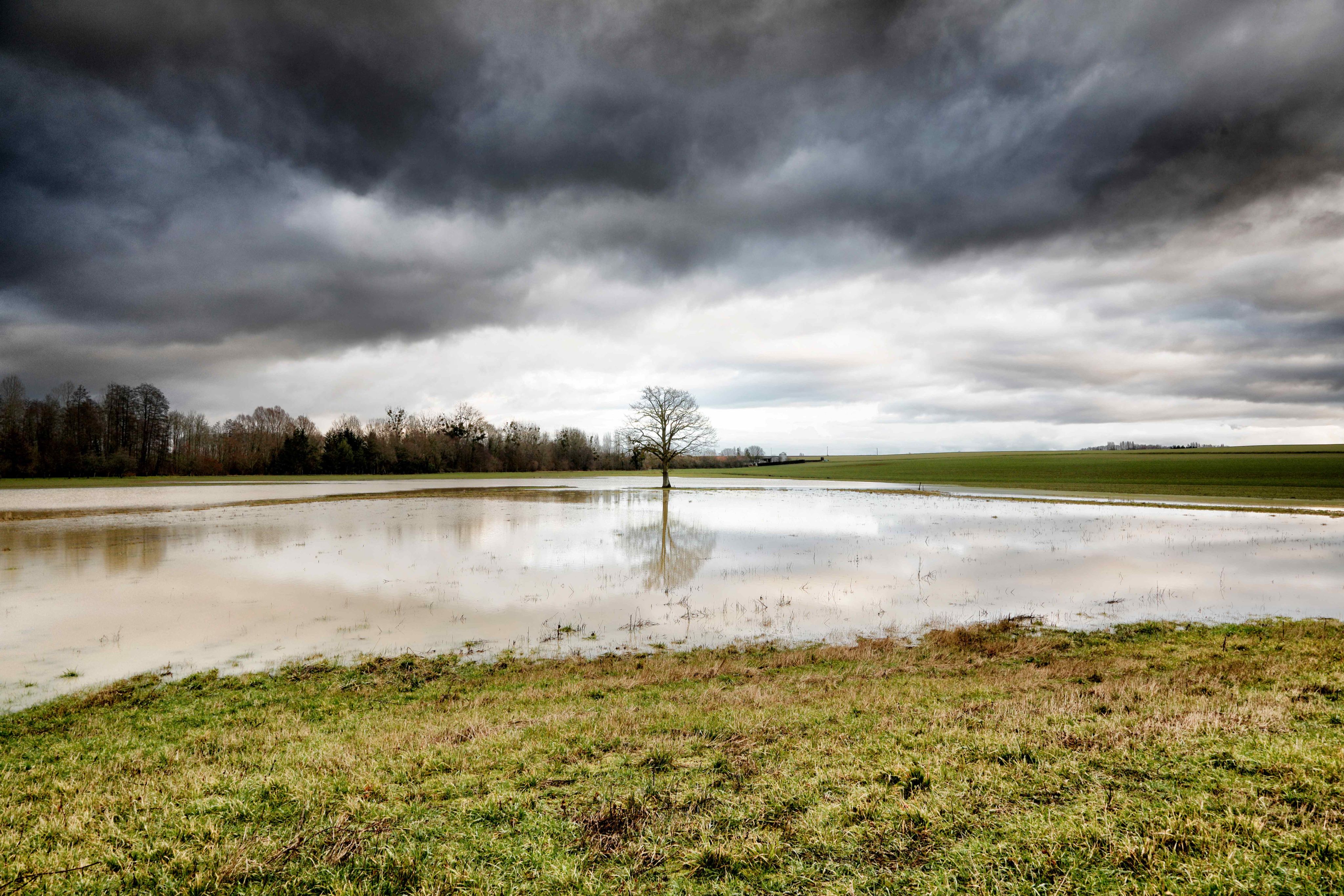 Haiti
Overlapping security, economic and climatic challenges
Several years of civil unrest came to a head in 2021 with the assassination of the president, Jovenel Moïse. Increasing gang violence and criminal activity, including the abduction of 17 missionaries in October, triggered more than 17,700 new displacements. Gang-led fuel blockades and the persistent threat of violence have paralysed the economy, the cost of imported goods has soared and food insecurity is projected to increase.
Near-simultaneous disasters have further aggravated the humanitarian situation. An earthquake that triggered nearly 220,000 new displacements in August was followed two days later by tropical storm Grace. Health centres were damaged and many IDPs sheltered in overcrowded spaces with only limited water and sanitation facilities, increasing the risk of Covid-19 and other diseases spreading.
Political instability and rampant insecurity continued at the start of the new year. Gunmen allegedly tried to assassinate the prime minister, Ariel Henry, on 1 January. As gangs extend their control across the country, looting and kidnappings are likely to continue. This, along with Haiti's exposure to natural hazards, means further displacement can be expected in 2022.
Related material: Deadly surge in gang violence in Haiti's capital  
Background photo: Residents walk through flooded streets in Saint-Louis-du-Sud, Haiti. Tropical Storm Grace brought drenching rains just two days after a powerful earthquake battered the Caribbean nation. © Jonathan Alpeyrie/Bloomberg via Getty Images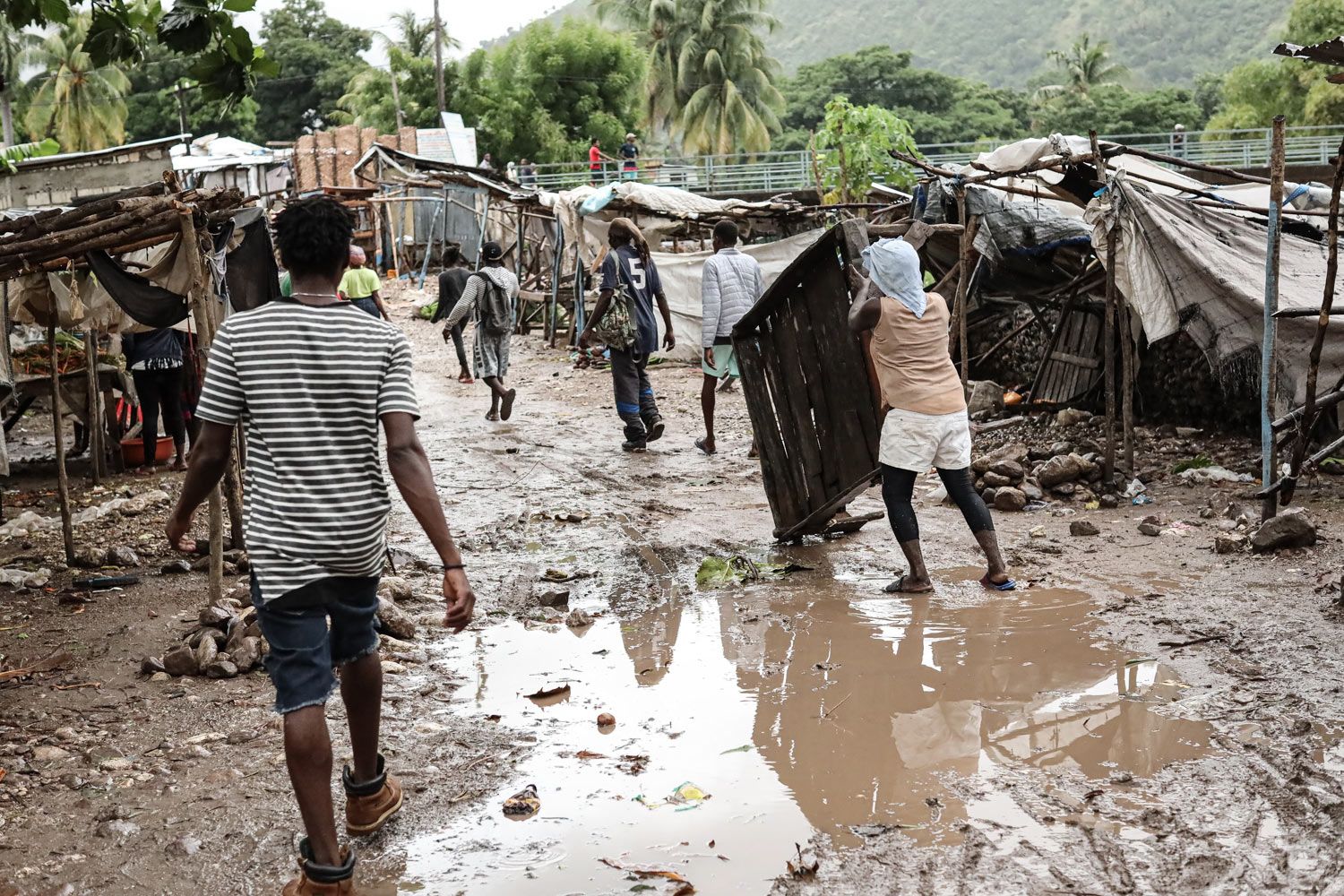 Middle East and north Africa
Ongoing insecurity, water scarcity and hunger
Record-breaking heatwaves led to water scarcity, drought and wildfires in 2021, displacing thousands of people across Algeria, Iran, Iraq, Israel, Lebanon, Syria and Tunisia. Syria recorded its worst drought in more than 70 years, which affected drinking water, electricity supplies and agricultural production. Sixty per cent of the Middle East and north Africa's (MENA) population lives in highly water-stressed areas.
As evidence grows of the disproportionate effects of climate change on countries and populations affected by conflict, MENA appears to be particularly vulnerable with high levels of future disaster and displacement risk. Current monitoring systems, however, make it difficult to accurately measure and forecast impacts.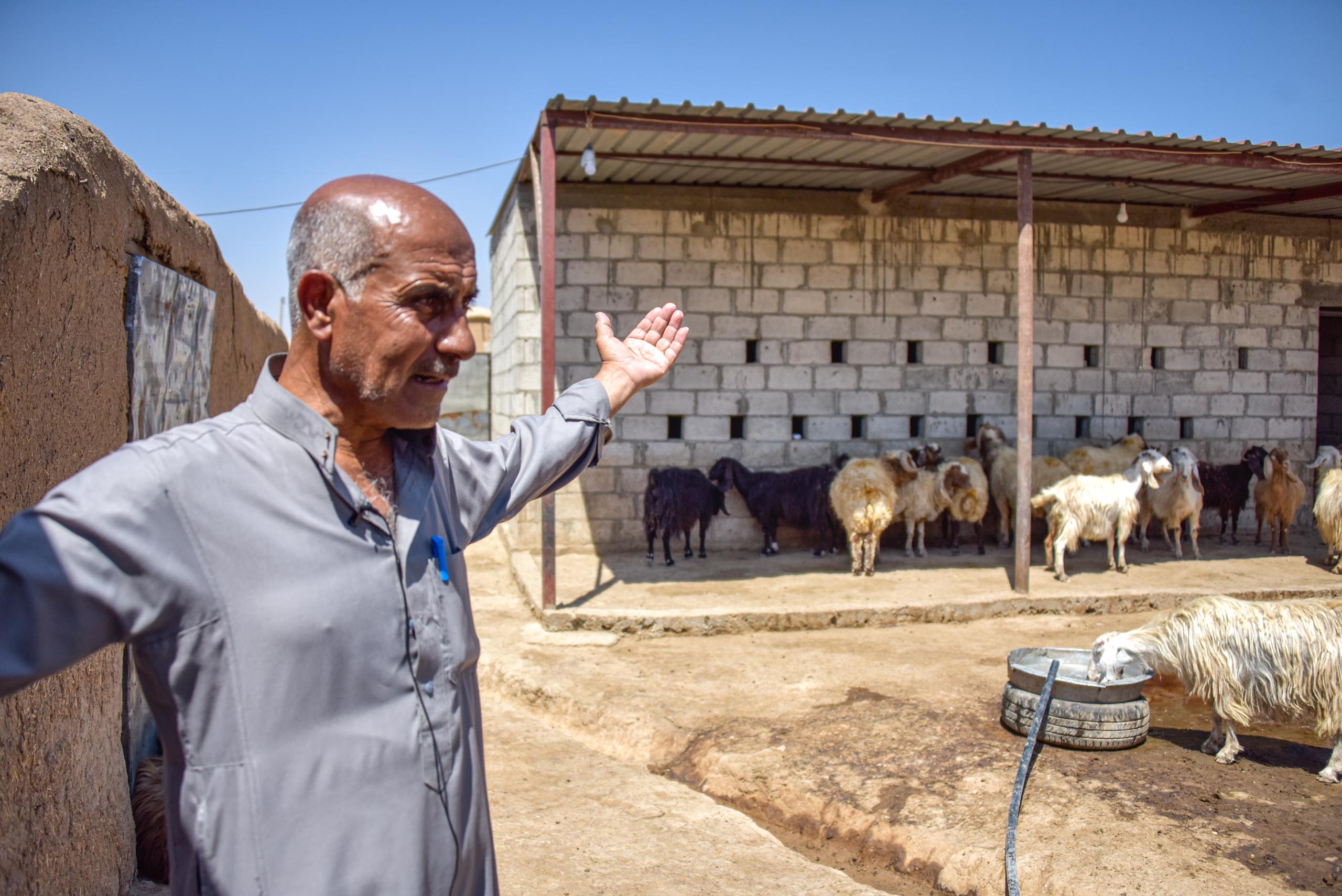 In countries such as Yemen, harsh climate conditions have combined with prolonged insecurity to fuel one of the world's most serious humanitarian crises. Escalating hostilities, a declining economy and a devastated healthcare system point towards a looming famine unless international donors pledge millions more in aid. Almost 50 per cent of families in southern Yemen who were already vulnerable had recently reduced the number of meals they ate each day as of November.
By the end of the year, hostilities had intensified in Ma'rib governorate as Ansar Allah intensified its offensive in the last stronghold of the internationally recognised government. The violence has forced tens of thousands of people to flee, many not for the first time in a governorate that hosts the largest number of IDPs in the country. With resources and services overstretched, their plight is expected to deteriorate, particularly if the fighting continues.
Related material: A decade of displacement in the Middle East and north Africa
Background photo: A dry riverbed Al Sebat village, rural Hasakah, northeastern Syria. Jaghjagh river, a tributary of the Khabur river, used to pass through but the Khabur, along with the Euphrates and Tigris rivers, have all seen a severe decrease in water levels. © Tareq Mnadili/NRC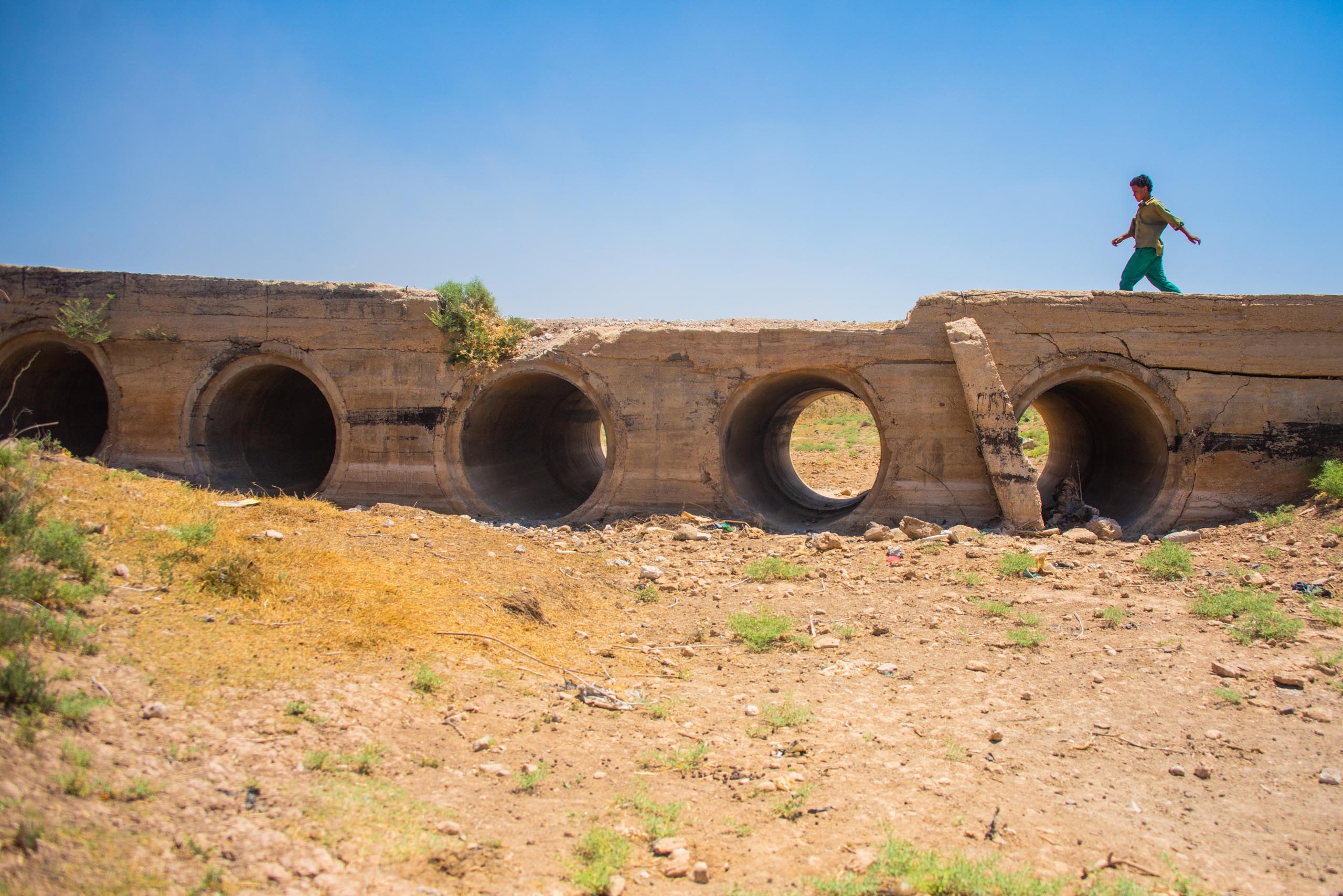 Myanmar
Political turmoil intensifies long-standing conflicts
After the armed forces overthrew Myanmar's democratically elected government in a February 2021 coup, a violent military crackdown and armed resistance triggered around 280,000 new displacements. The country is also the scene of some of the world's longest-running conflicts and home to more than 500,000 IDPs.
Military offensives continued to drive new displacement towards the end of the year, particularly in the north-west where massacres were reported. The violence and political upheaval combined with the impacts of Covid-19 have created significant food and other humanitarian needs. Media and humanitarian access restrictions have been strictly enforced since the coup, so their true scale and severity is not known.
The same is true of the number of people forced from their homes, but displacement is expected to continue in 2022 as the armed resistance is fuelled by recent political developments, including the sentencing of Aung San Suu Kyi to six years in prison. International attention to resolve the political stalemate must be upheld and efforts to deliver humanitarian aid redoubled.
Related material: Post-coup displacement in Myanmar: what we know and what we don't
Background photo: Smoke rises from tires burning at barricades erected by protesters in Yangon, as the military junta continues a brutal crackdown on civil disobedience. © Stringer/Getty Images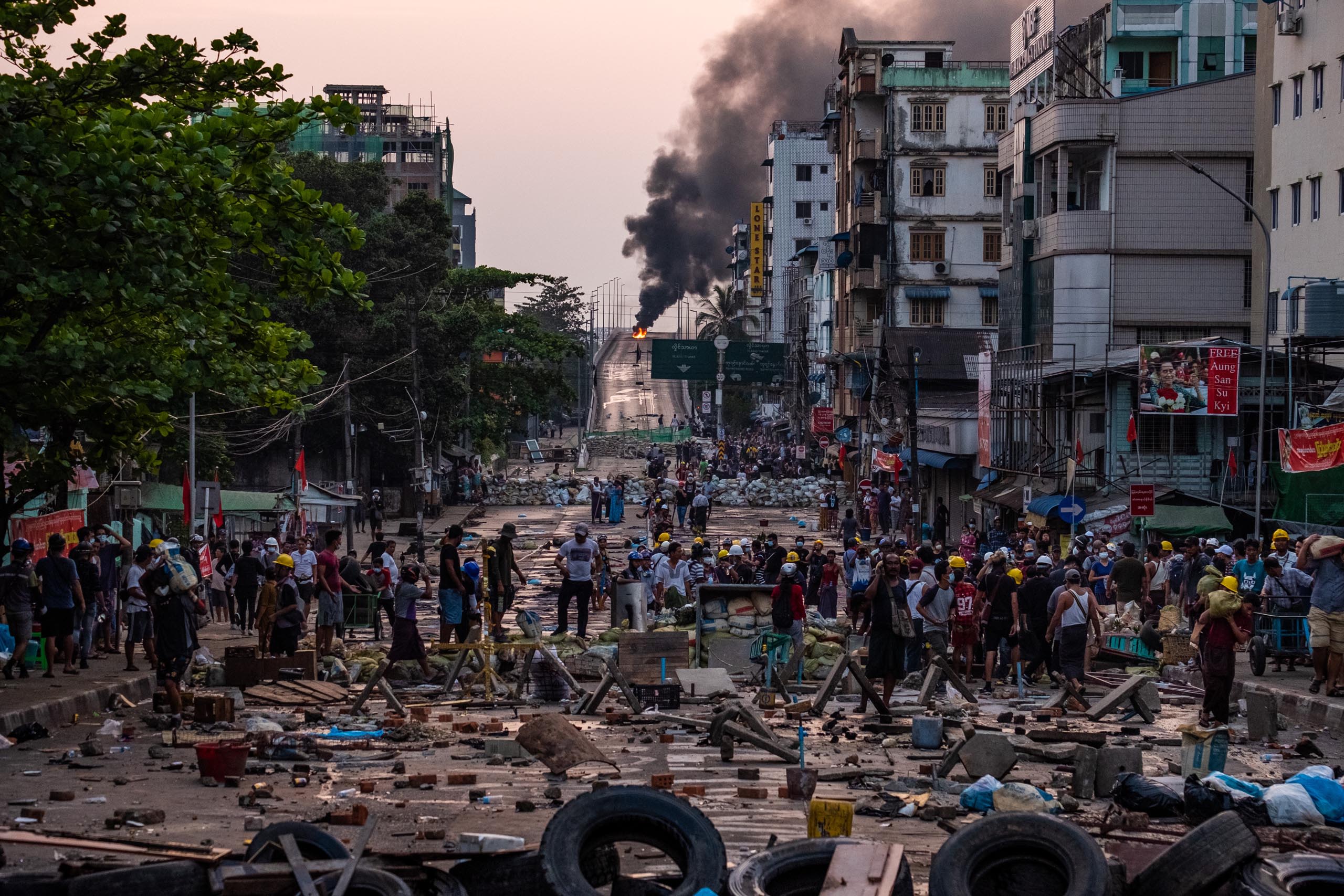 Nigeria
Violent clashes over scarce resources
After 12 years of conflict first ignited by Boko Haram in the north-east, non-state armed groups are gaining ground and spreading violence across Nigeria's northern and central states. The country hosts more than 2.7 million IDPs, the largest number in West Africa, and new displacement and humanitarian needs soared in 2021.
A combination of intercommunal tensions and criminal activity, including cattle rustling, land disputes and violent clashes between farmers and herders, lies behind the escalating violence. The clashes are often seen as ethno-religious in nature, but in reality, economic inequality, climate change impacts and urbanisation are fuelling conflict over scarce resources.
The insecurity in the north forced many humanitarian organisations to suspend their operations in 2021, which severely impeded the delivery of aid to IDPs. Mass kidnappings in schools increased in the north-west, and such violent events also occurred in the capital, Abuja. These developments point to a concerning spread of violence and the growing influence of non-state armed groups beyond their traditional areas of operation.
Related material: The impacts of displacement in Jos, Nigeria   
Background photo: Residents of Ganaropp village, near Jos, are seen evacuating in a truck filled with their possessions after herdsman attacked the village. © Stefan Heunis/AFP via Getting Images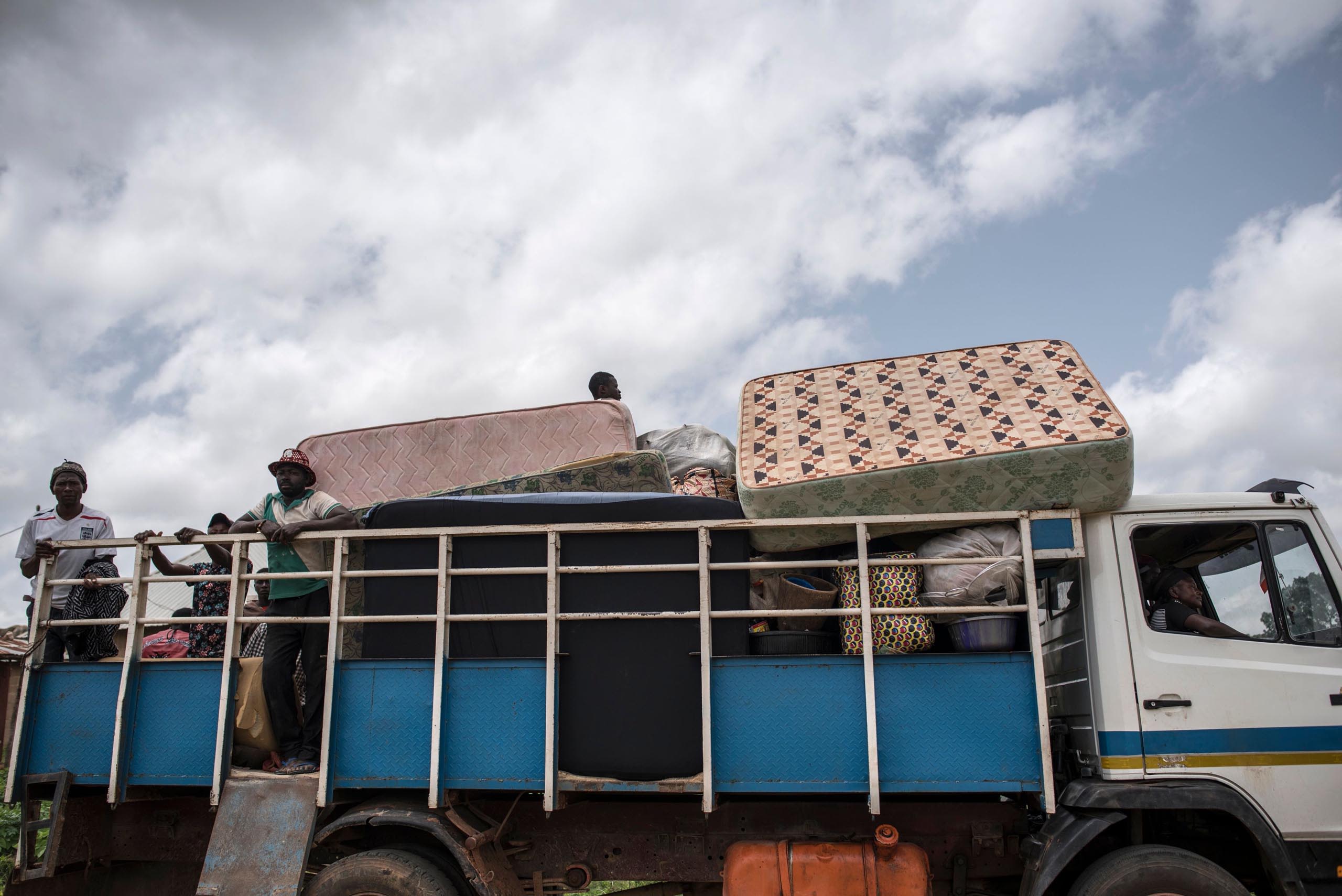 South-east Asia and the Pacific
Seasonal disasters heightened by La Niña
La Niña is a global climate phenomenon that triggers heavier rainfall than normal in some parts of the world and aggravates drought in others. It emerged for the second consecutive year in 2021 and is projected to extend into 2022, with potentially significant impacts in a region that accounts for the majority of the world's disaster displacement.
Unusually heavy rainfall and flooding triggered more than 50,000 displacements in Indonesia between October and November, well before the peak of the rainy season, double the figure for 2020. Deforestation, land degradation and unsustainable urbanisation are also increasing flood displacement risk in the country and elsewhere in the region, leaving more and more people exposed to seasonal disasters.
The Pacific cyclone season began in November and is projected to last until April.  With La Niña declared active in the Pacific Ocean, it could trigger an above average number of tropical cyclones. High-income countries such as Australia and New Zealand, small island developing states such as Papua New Guinea, the Solomon Islands and Vanuatu as well as the territory of New Caledonia could all be affected.
Inhabitants of Pacific island states are among those most at risk of being displaced by disasters. The increasing frequency and severity of extreme weather events puts at least 50,000 Pacific islanders in danger of losing their homes each year.
The region is also still dealing with the impacts of the Covid-19 pandemic. Many borders remain closed and strict protocols are in place, which means disaster responses and the delivery of humanitarian assistance are likely be hampered, as seen in Tonga following the volcanic eruption, putting people at further risk.  
Related material: Pacific response to disaster displacement project
Background photo: A man washes away the mud from his flooded home in Jakarta, Indonesia. Flooding caused by heavy rainfall resulted in more than 50,000 displacements in Indonesia between October and November. ©Getty Images/Ed Wray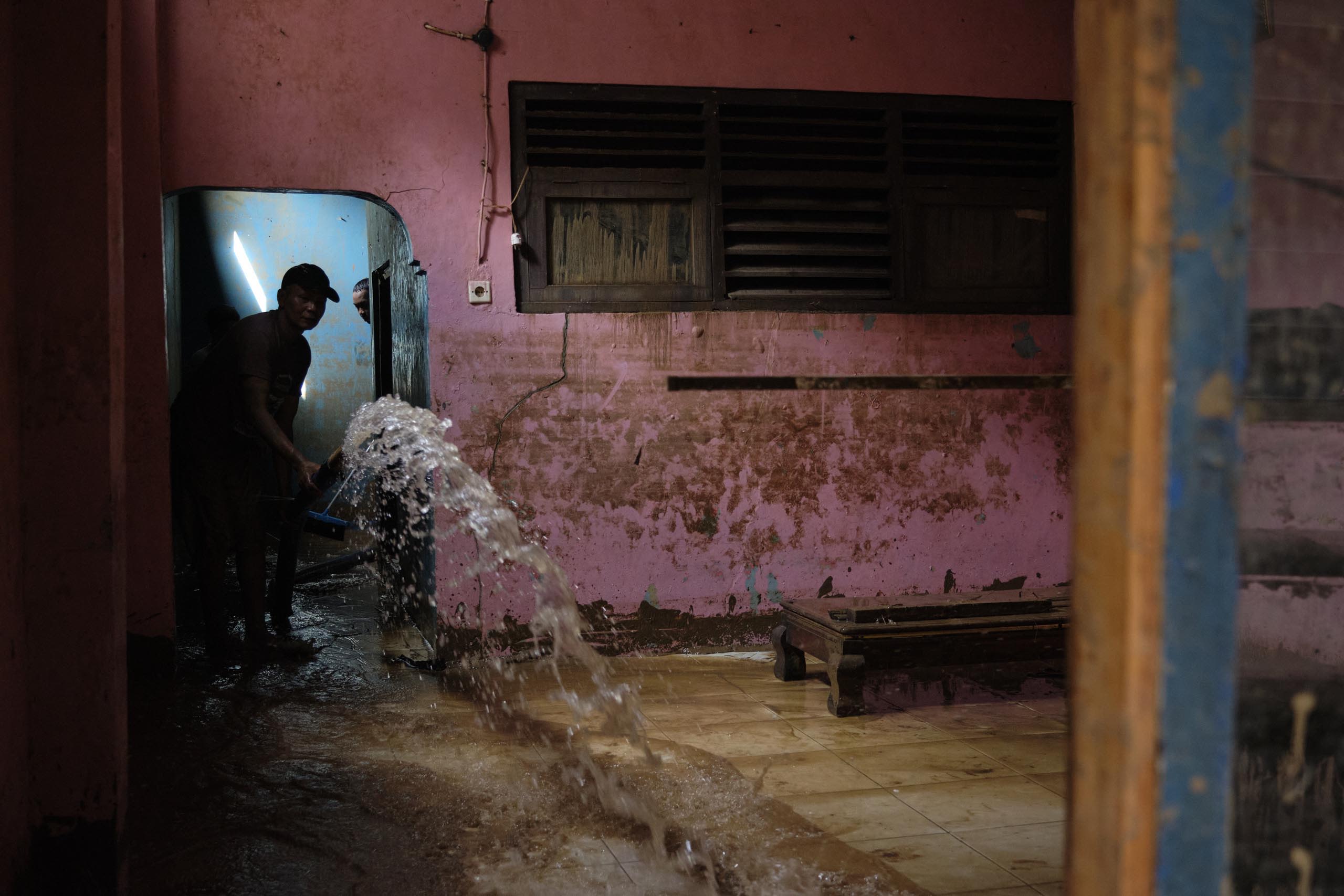 Sudan
Spike in communal clashes and violent protests
Sudan recorded unprecedented internal displacement in 2021, particularly in the Darfuri states. Intercommunal clashes, fighting between non-state armed groups and competition over scarce resources forced hundreds of thousands of people to flee. Entire villages were burnt to the ground and scores of people were killed in attacks in December. Drought has aggravated the situation, particularly in southern states, and there are concerns it will lead to more conflict and displacement.
Sudan hosts more than three million IDPs, many of them displaced for nearly two decades. Economic challenges, a volatile political environment and faltering efforts to maintain the rule of law continue to drive and prolong displacement. Joint military-civilian rule was briefly restored after a coup in October, but the prime minister, Abdalla Hamdok, resigned at the beginning of January, raising serious concerns about the democratic transition. There were also further violent protests at the turn of the year. Until the country's political, security and economic issues are resolved, lasting solutions for IDPs will not be found and cyclical displacement is likely to continue.
Related material: Burst of violence in Darfur triggers Sudan's highest number of conflict displacements in six years  
Background photo: In Jabal Moon, West Darfur, at least 12 villages and displacement camps were burned down at the end of the year. Here, a survivor stands in front of his former home. The village is now deserted, as people fled to the surrounding mountains. © NRC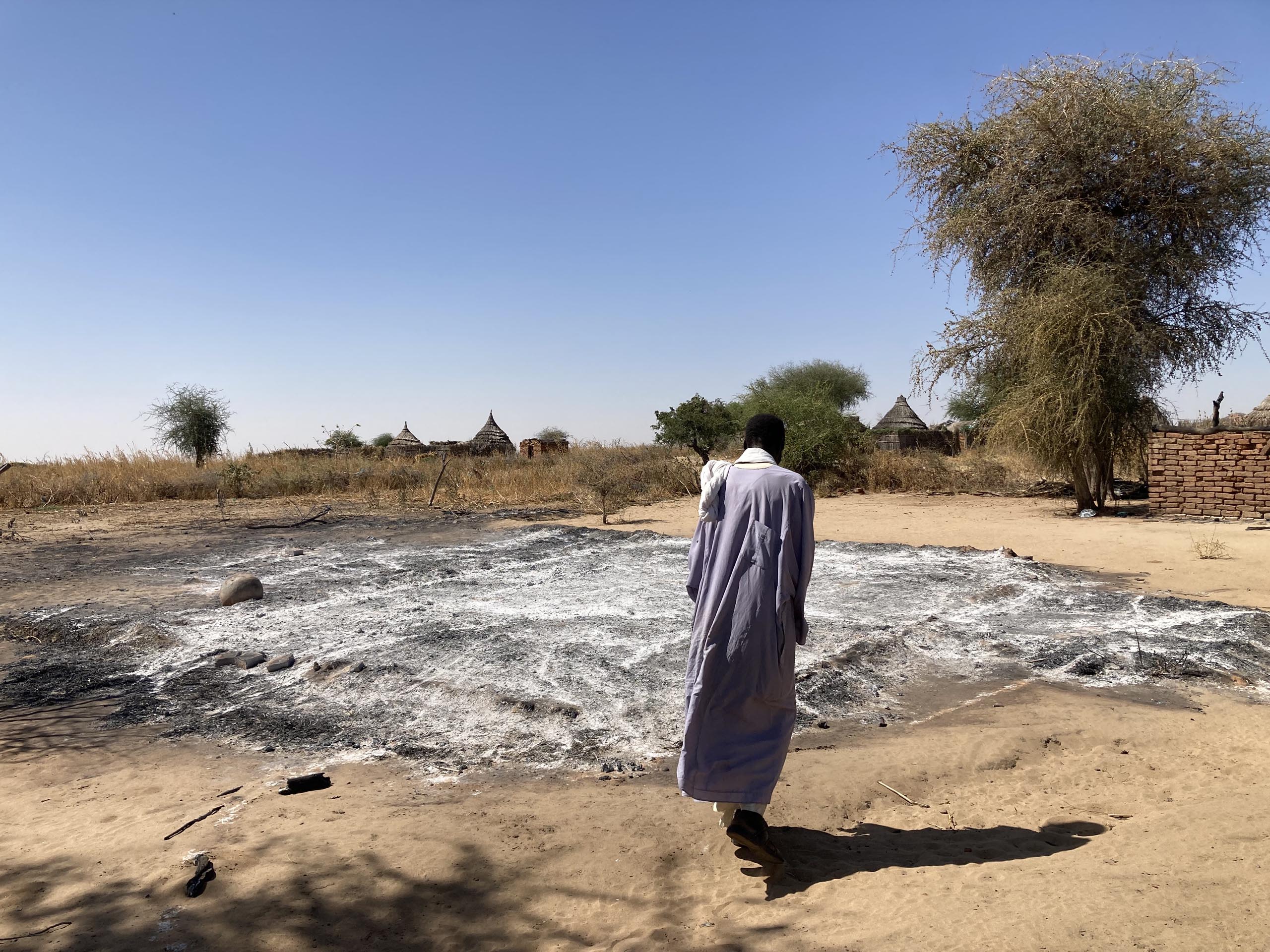 Conclusion, caveats and credits
The displacement situations described above are but a few of those on our radar. There are many others that warrant international concern. We will continue our monitoring around the world in 2022 with the aim of providing policymakers with evidence to direct their attention to where it is most needed. We will focus on documenting solutions and highlighting best practices to encourage governments to try what has worked elsewhere for themselves.
We remain committed to working with governments and partners in-country to ensure they are equipped with the data and analysis they need to find solutions for their country's IDPs. You can find out more about our priorities in our 2022-2024 workplan. For regular updates follow us on Twitter, subscribe to our monthly newsletter or check out our interactive global map, which provides daily estimates of new displacement.
The new displacement figures quoted for 2021 are preliminary estimates reported by our partners that we have not yet validated. Our verified figures for the year will be published in May in our annual Global Report on Internal Displacement (GRID).