Displacement crises to watch
Internal displacement in 2021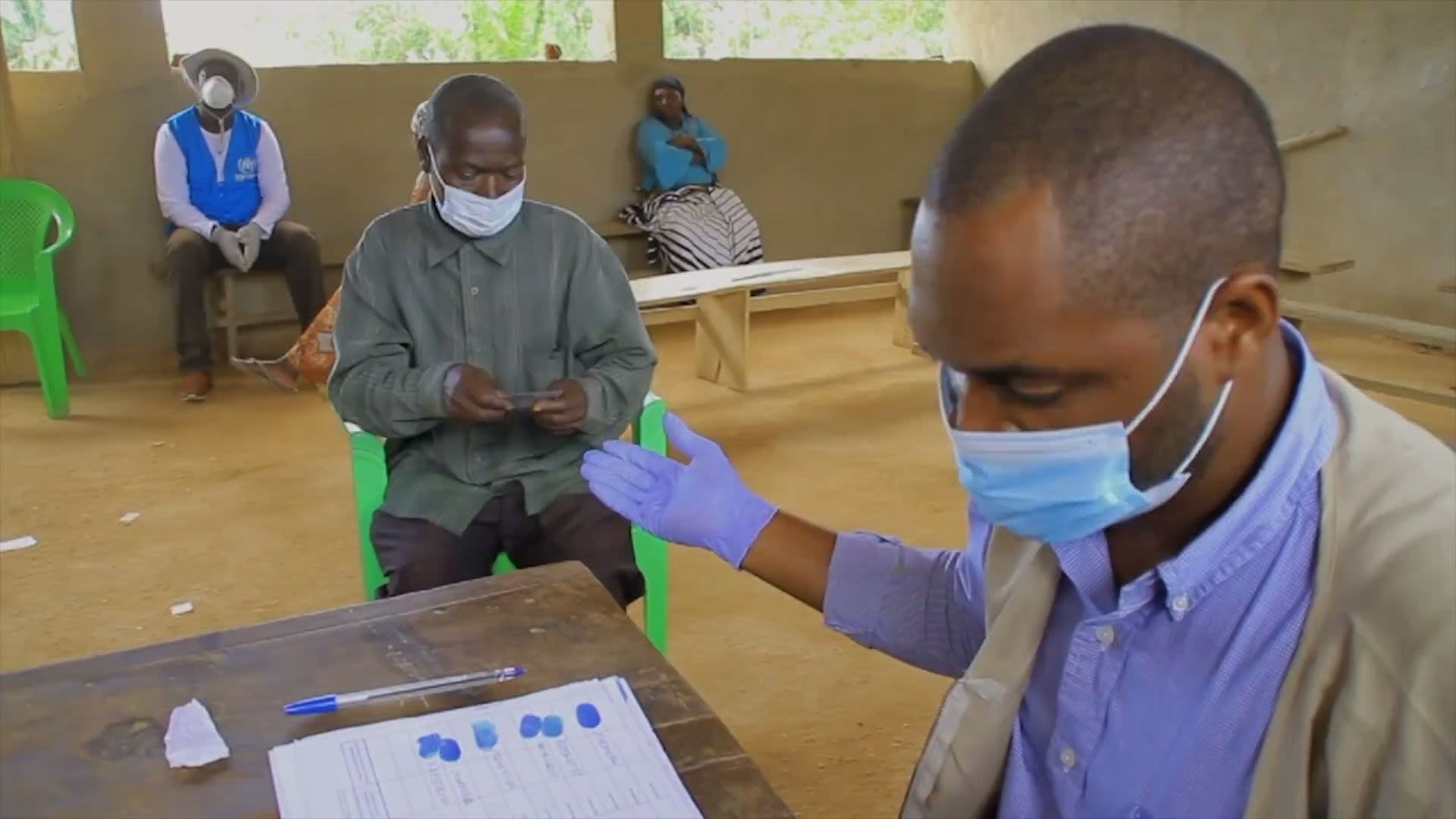 All around the world, Covid-19 has changed the way we work, disrupted our daily lives,  and confronted us with challenges unimaginable only a year ago.  
Some things, however, have continued unabated.  Civil wars, political and ethnic violence and record-breaking storms have uprooted millions of people around the globe.  For many, the pandemic has only exacerbated their vulnerabilities. 
As we kick off this new year, we highlight some of the most urgent internal displacement situations across the world. In so doing, we hope to raise international attention and investment in these crises so that we can close the year with a different narrative than the one we begin with.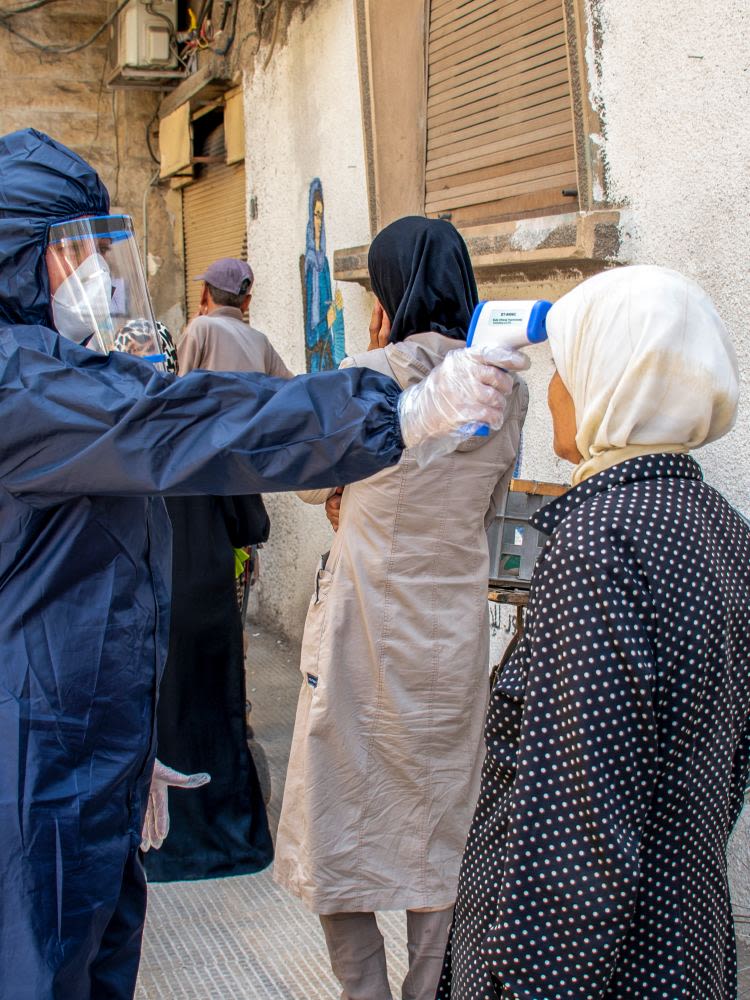 Ethiopia
Internal strife and food shortages meet federal elections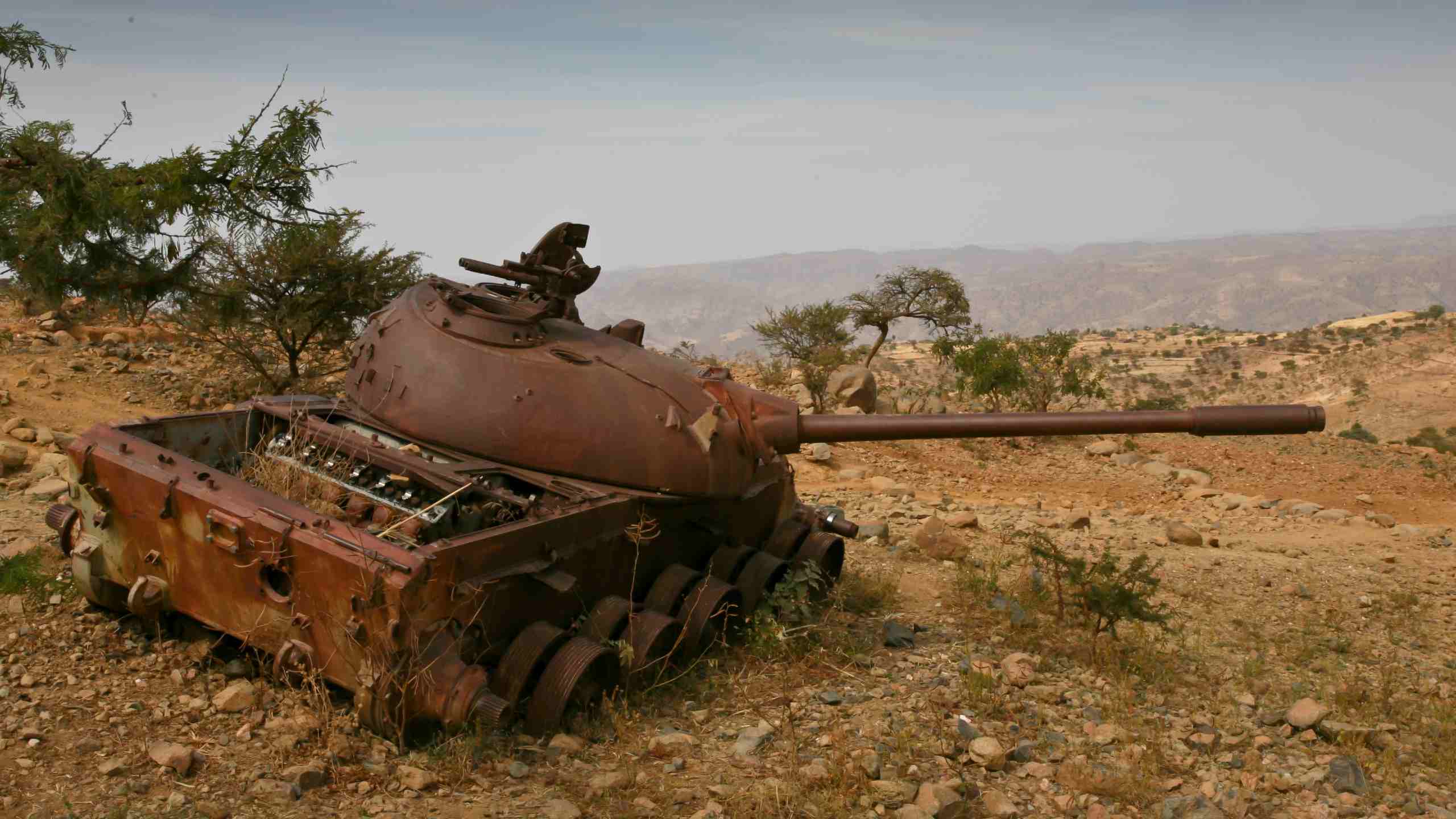 The dispute between the Tigray People's Liberation Front and the federal government escalated in September 2020 after Tigray held its own elections in defiance of the government which had postponed them until 2021 due to Covid-19.
In November, the government launched a military offensive in Tigray. Humanitarian access, telecommunications, and electricity were cut off for several weeks. As of January 2021, humanitarian access has begun to improve, but insecurity and violence persist.  
Meanwhile the country is facing severe food shortages whilst still dealing with the after-effects of the biggest locust infection on record. Hundreds of thousands of people have been displaced across the country due to violence and over 4.5 million people need humanitarian assistance in Tigray.  
Federal elections will take place in Ethiopia in June 2021 and political and ethnic tensions are expected to be high in the run-up to the elections. Given the ever-volatile situation, the number of displaced people is expected to remain elevated in 2021 and the country will remain a key priority for IDMC's monitoring team.  
Related feature: Beyond drought: Adding life to the numbers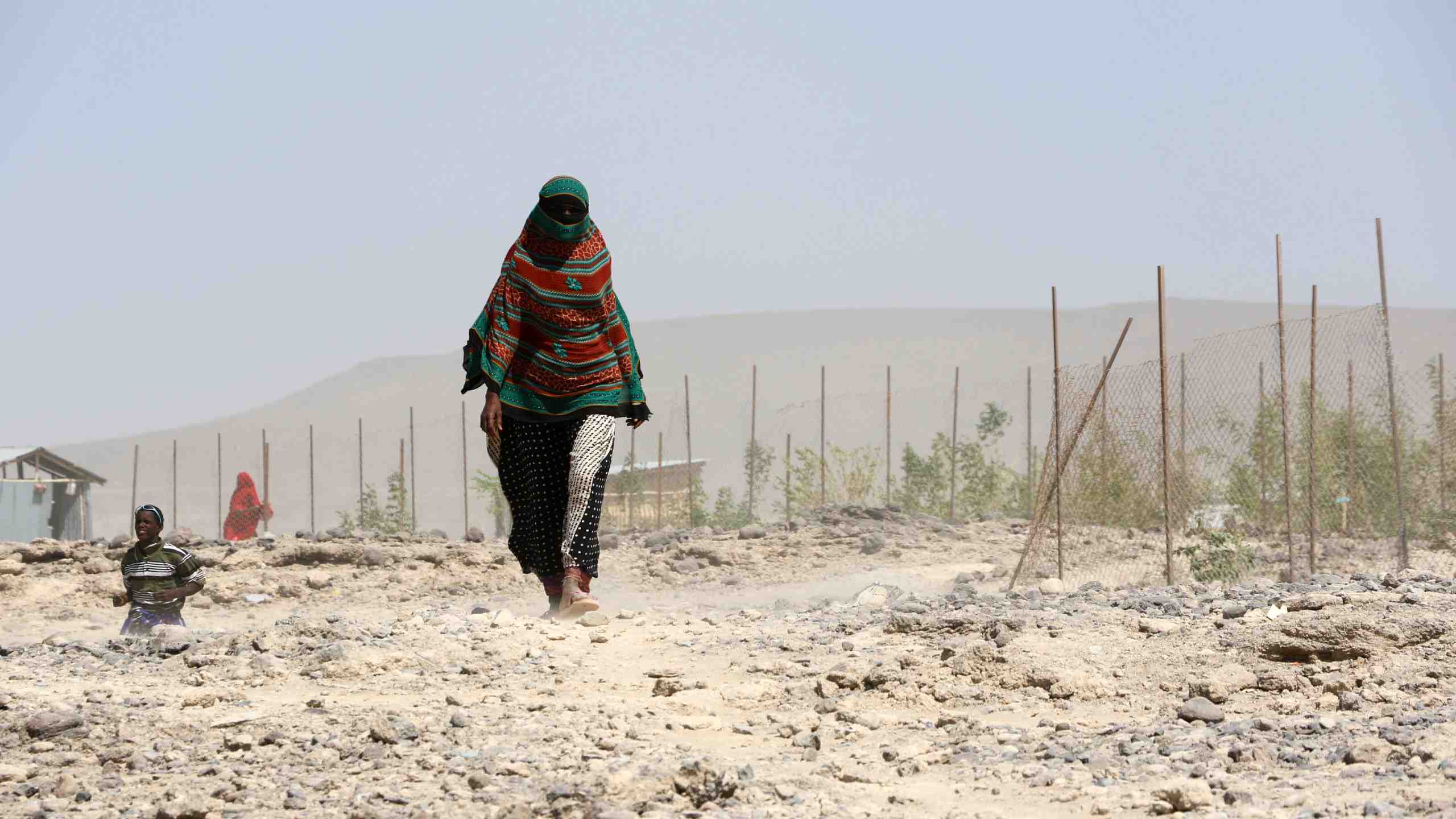 The Sahel and Nigeria
When conflict and climate crises collide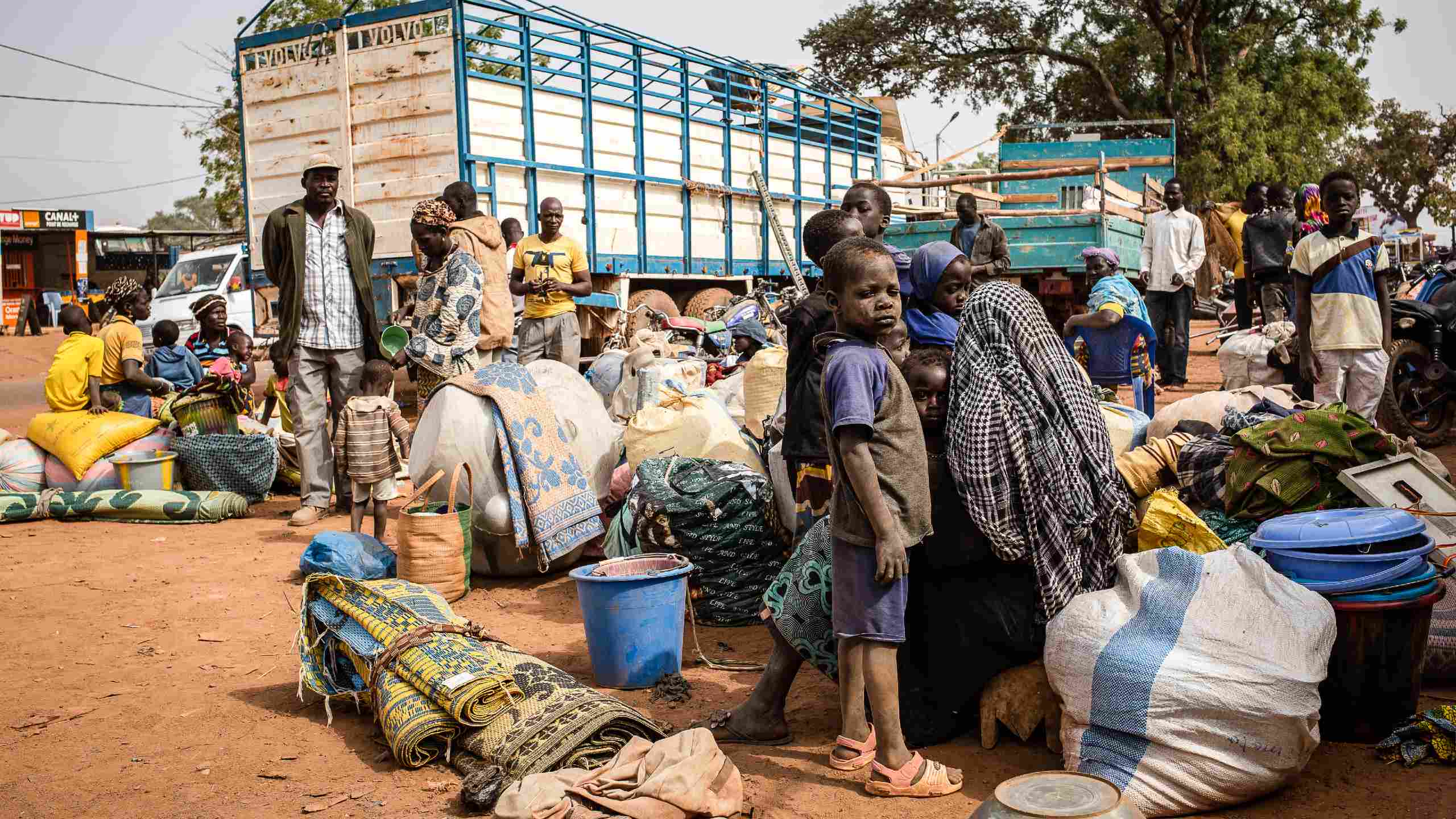 The West Africa region continues to face several humanitarian crises, ranging from the decade-long insurgency in the Lake Chad region; to the criminal violence in northern Nigeria; the violence in the tri-border region of Mali, Burkina Faso, and Niger; all combined with various climatic shocks and extreme weather events such as floods. Toward the end of 2020, these various contexts saw a surge of violence, both in terms of the intensity of the attacks as well as geographical spread of the violence. 
Burkina Faso is considered the world's fastest growing displacement crisis. 
Burkina Faso is considered the world's fastest growing displacement crisis. As of September 2020, the number of internally displaced people (IDPs) reached 1 million, meaning that approximately 1 in 20 persons in the country is internally displaced.  Inter-communal clashes, military operations, and attacks by various armed groups have been on the rise since 2020, as have attacks against civilians, specifically IDPs. 
The situations in Mali, Niger, and Nigeria are equally alarming, with a worsening security situation regionally leading to increased internal and cross-border displacements. The escalation of violence leading to displacement in these countries is complex and involves several actors: local armed militias, international extremist groups, military actors, and international forces. 
In 2021, there will be a series of elections (local, regional, presidential), including in Burkina Faso, Benin, Chad, and Niger. The most recent deadly attack in Niger's Tillaberi region a week following the Presidential elections on Dec 27, 2020, raises concerns over future waves of violence and subsequent internal displacements across the  Sahelian belt, and beyond. 
The region continues to also face high levels of food insecurity, and there have been significant fears around IDPs being faced with numerous famines, whilst battling the continued threat of future displacements.  
Related spotlight: The Sahel – A deepening crisis of regional dimensions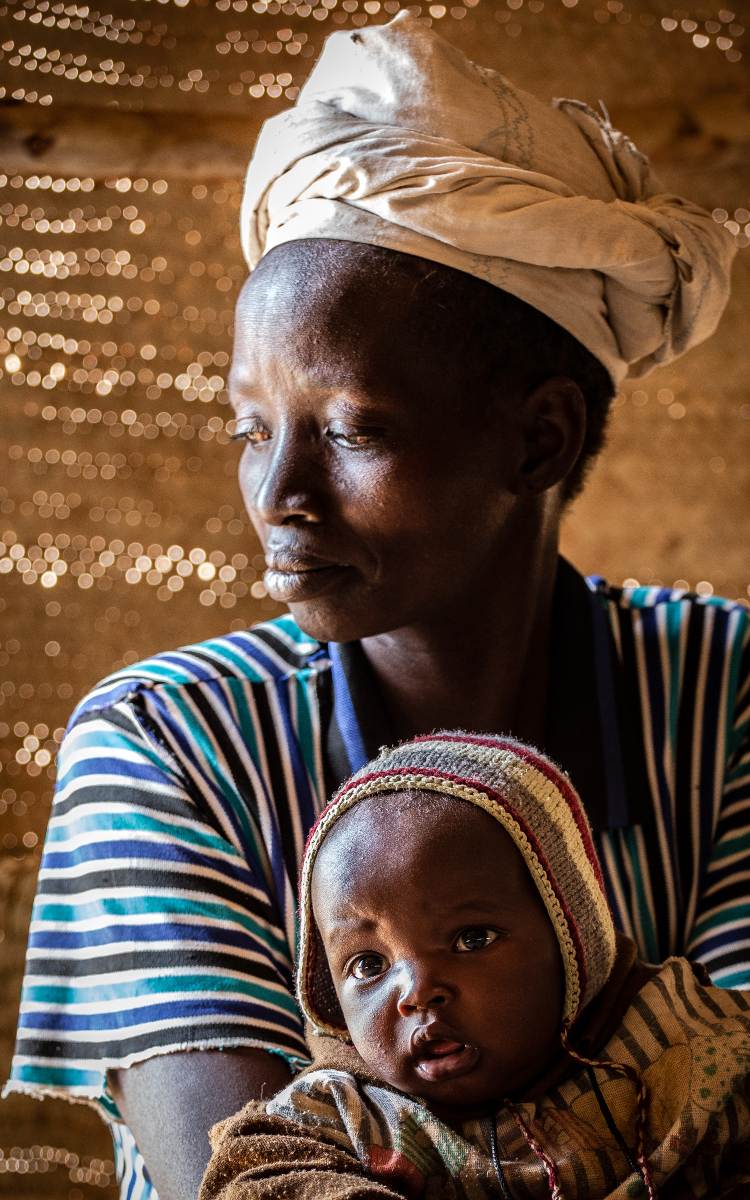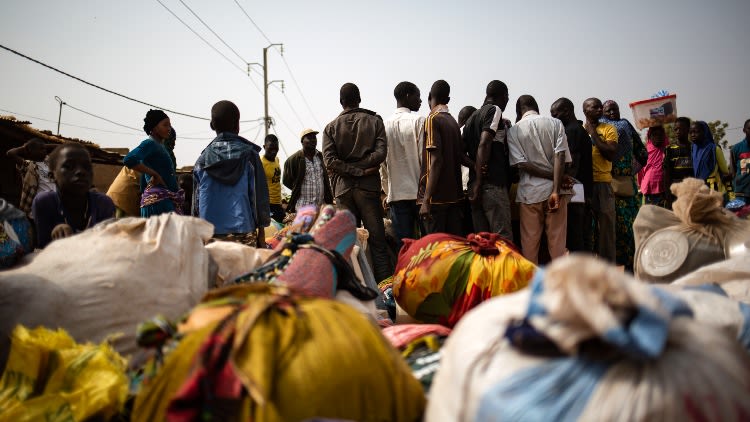 DRC
A deepening, protracted crisis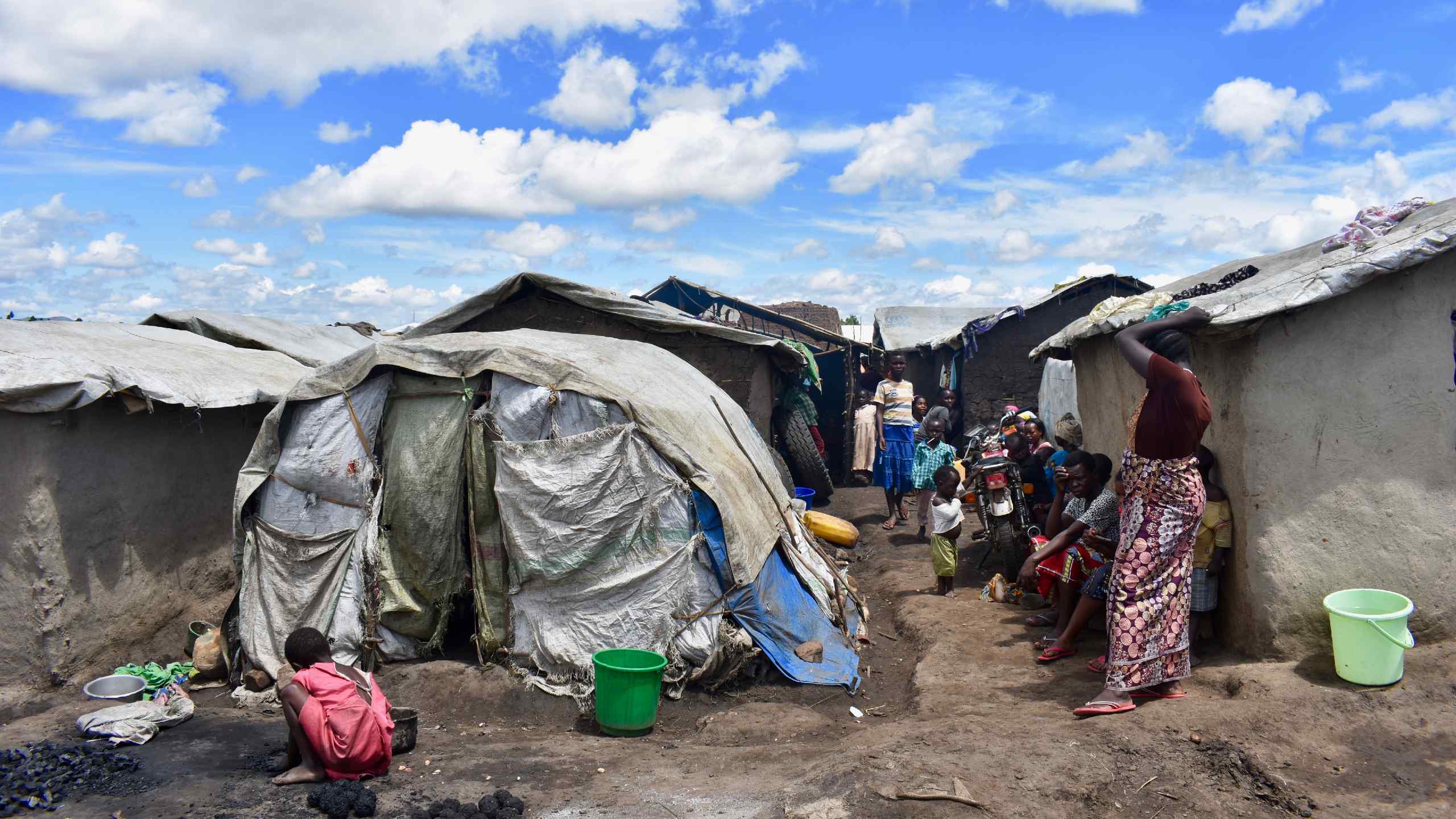 Persistent volatility in the Democratic Republic of the Congo (DRC) has resulted in massive and sustained displacement for the country's people.
DRC hosts the third highest number of IDPs globally.
DRC hosts the third highest number of IDPs globally, and has been amongst the top two countries in terms of the total number of new displacements for the last four years in a row. 
Ethnic clashes, indiscriminate attacks against civilians, and the effects of ongoing conflicts in neighbouring countries spilling over into DRC's territory have all contributed to displacement in the country.
In 2020, a spike in intercommunal violence in Ituri province led to more than 600,000 new displacements in the first half of the year alone. Up until recently, DRC was also grappling with a severe Ebola outbreak, and continues to face the effects of Covid-19 in a country ill-equipped to manage it.
The political crisis in DRC will continue to be a cause for alarm in 2021. In December 2020, the president announced an end of the ruling coalition. The parliament now needs to find a new ruling majority. The situation remains unstable and if no new majority is found, it will lead to new elections.  In the meantime, conflict in the east of the country continues unabated, with the most recent attack in Beni territory claiming more than 45 civilian lives.
Related spotlight: DRC – Ituri province: An internal displacement hotspot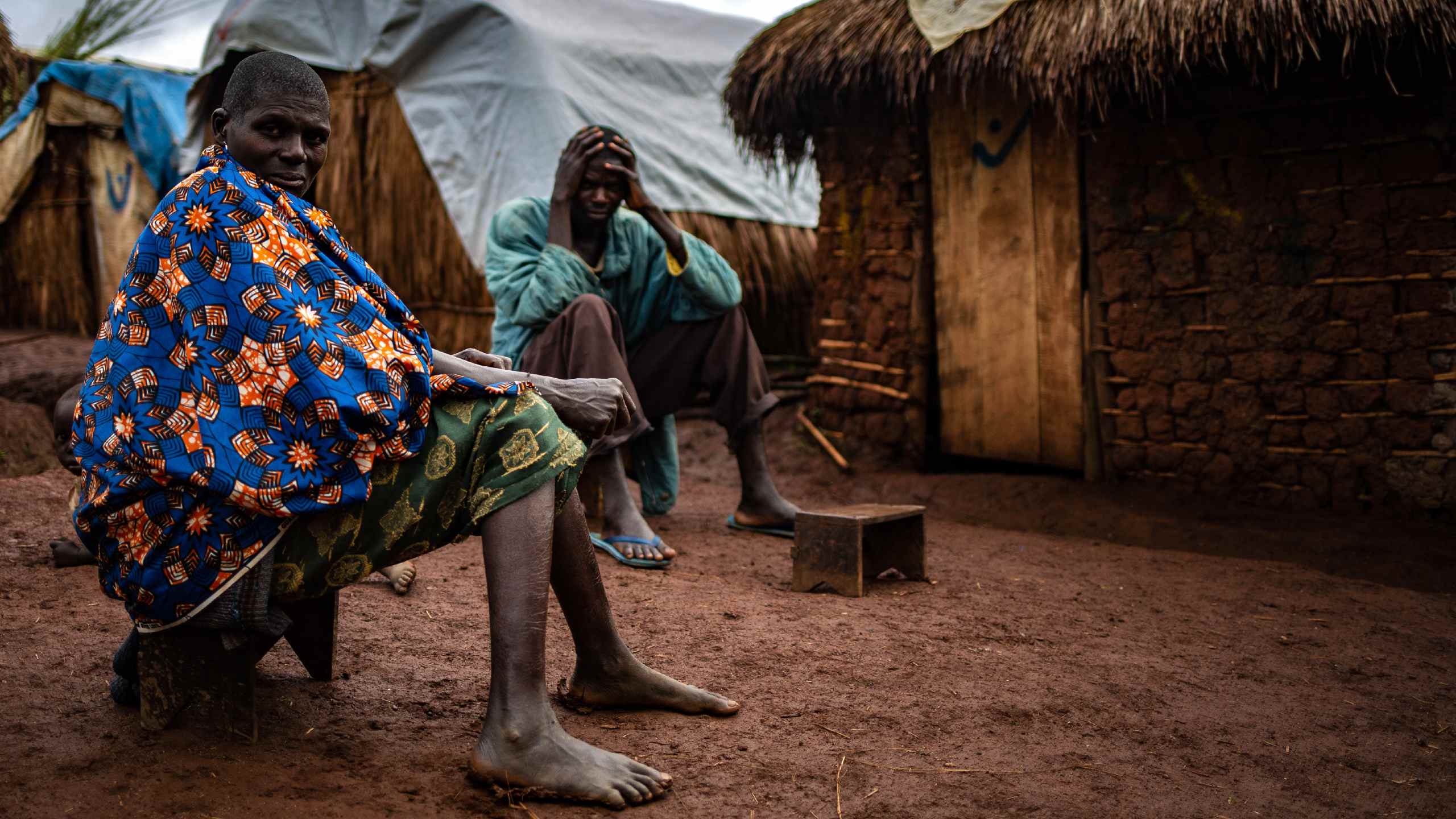 Somalia
Escalating violence, flooding, and swarms of locusts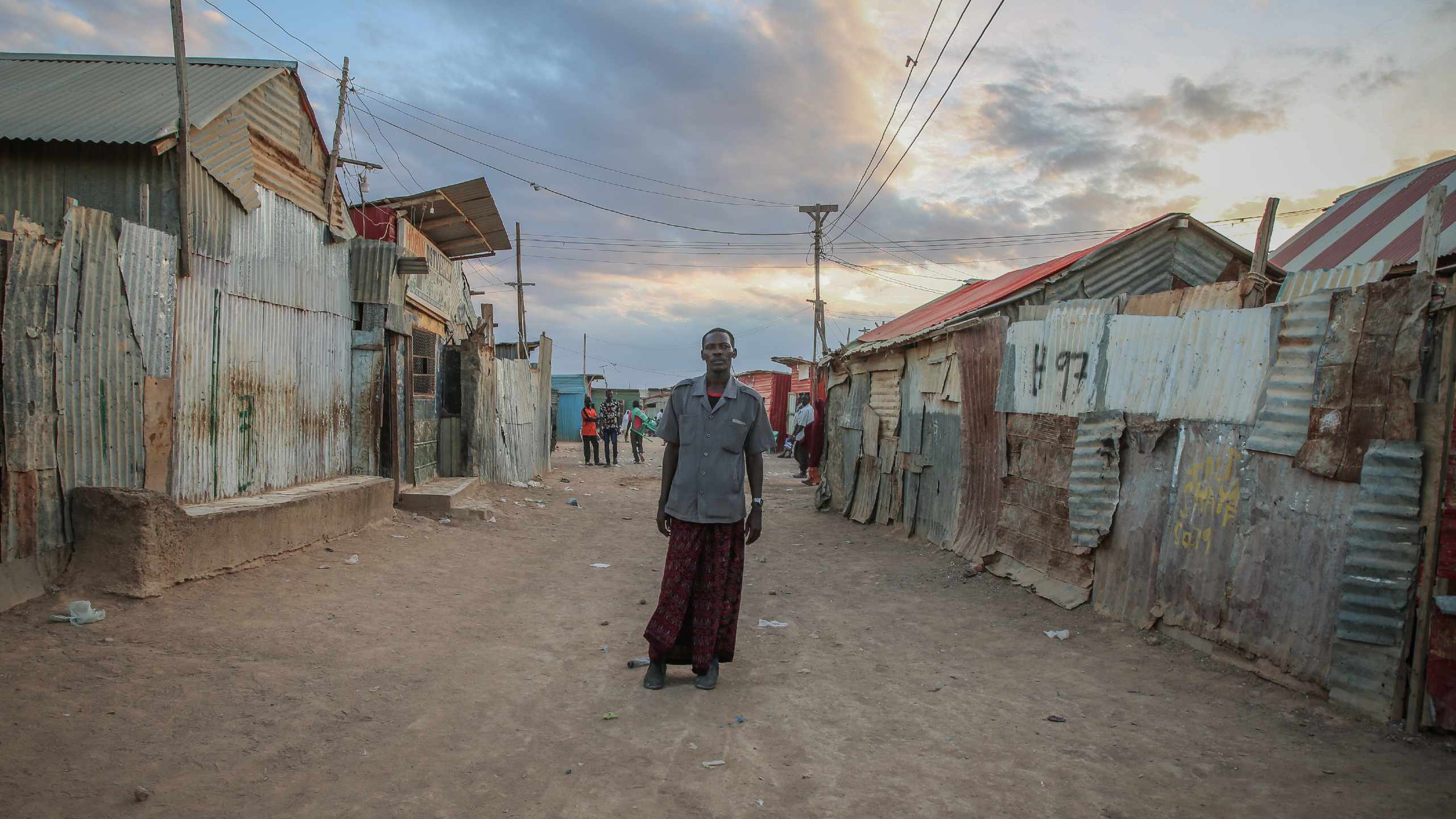 Violence escalated in Somalia in the first half of 2020, triggering roughly the same number of new displacements as were recorded for the whole of 2019. Presidential elections now scheduled to take place in February 2021, have been postponed several times, stoking political tensions. 
Another risk is posed by the further spread of Al Shabaab. Ethiopian troops are key for maintaining security in Somalia and their withdrawal to Ethiopia in connection with internal conflict in that country could lead to the further spread of Al Shabaab. The extremist group increased its attacks in 2020 and experts fear a continuation of this trend in 2021. 
Somalia also experienced significant flooding in 2020, leading to a half million new displacements in April and May alone. About 25% of those affected were living in displacement camps, having already been displaced by conflict or previous disasters. As in Ethiopia, agriculturalists, who represent the majority of the Somali population, have been severely affected by the locust infection which has led to the destruction of up to 60% of crops for the 2020-2021 agricultural season.  The country is therefore also facing a severe food shortage.
Related blog: Disasters meet political unrest, displacing millions in East Africa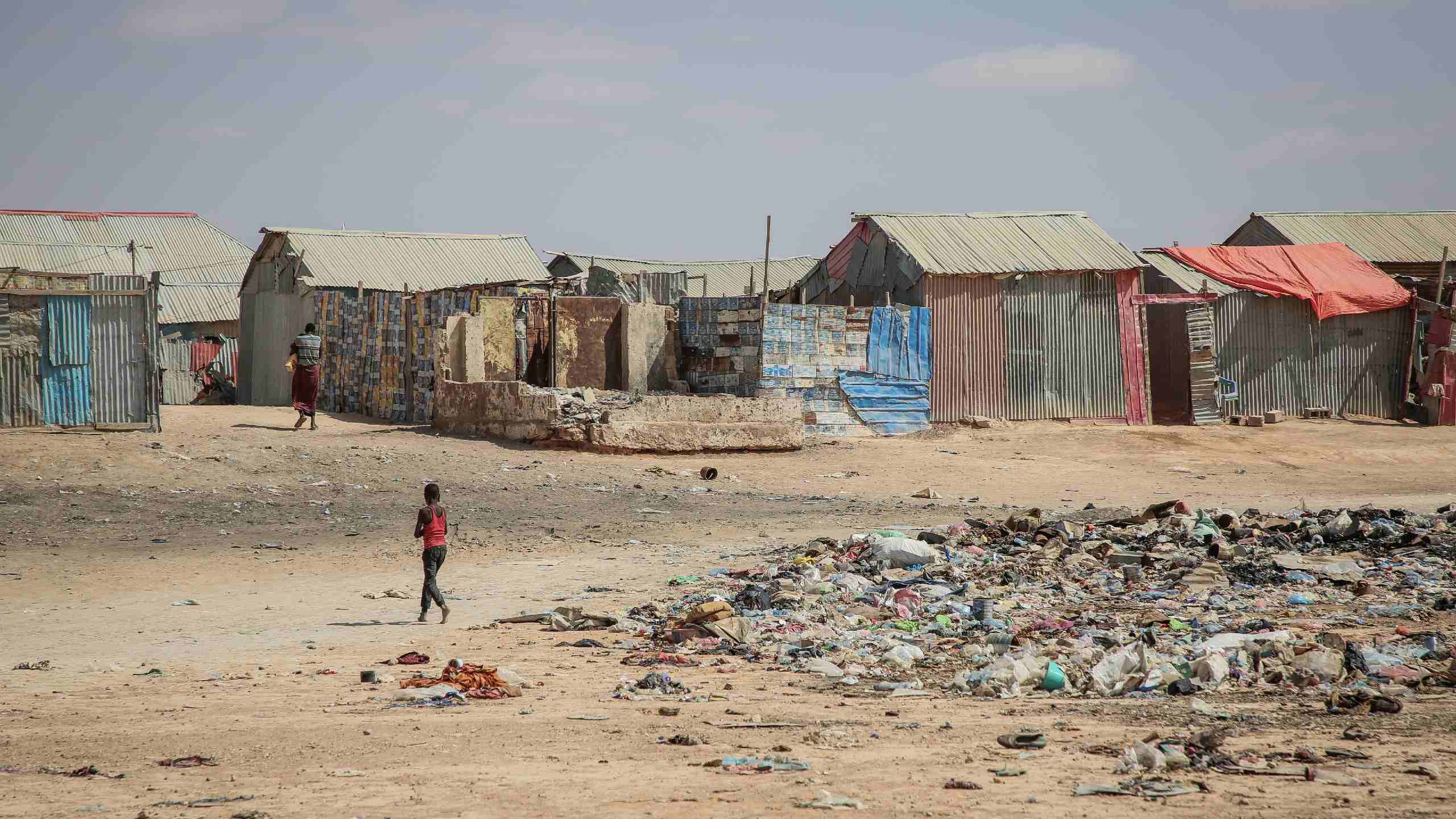 Yemen
When conflict, Covid-19, and disasters converge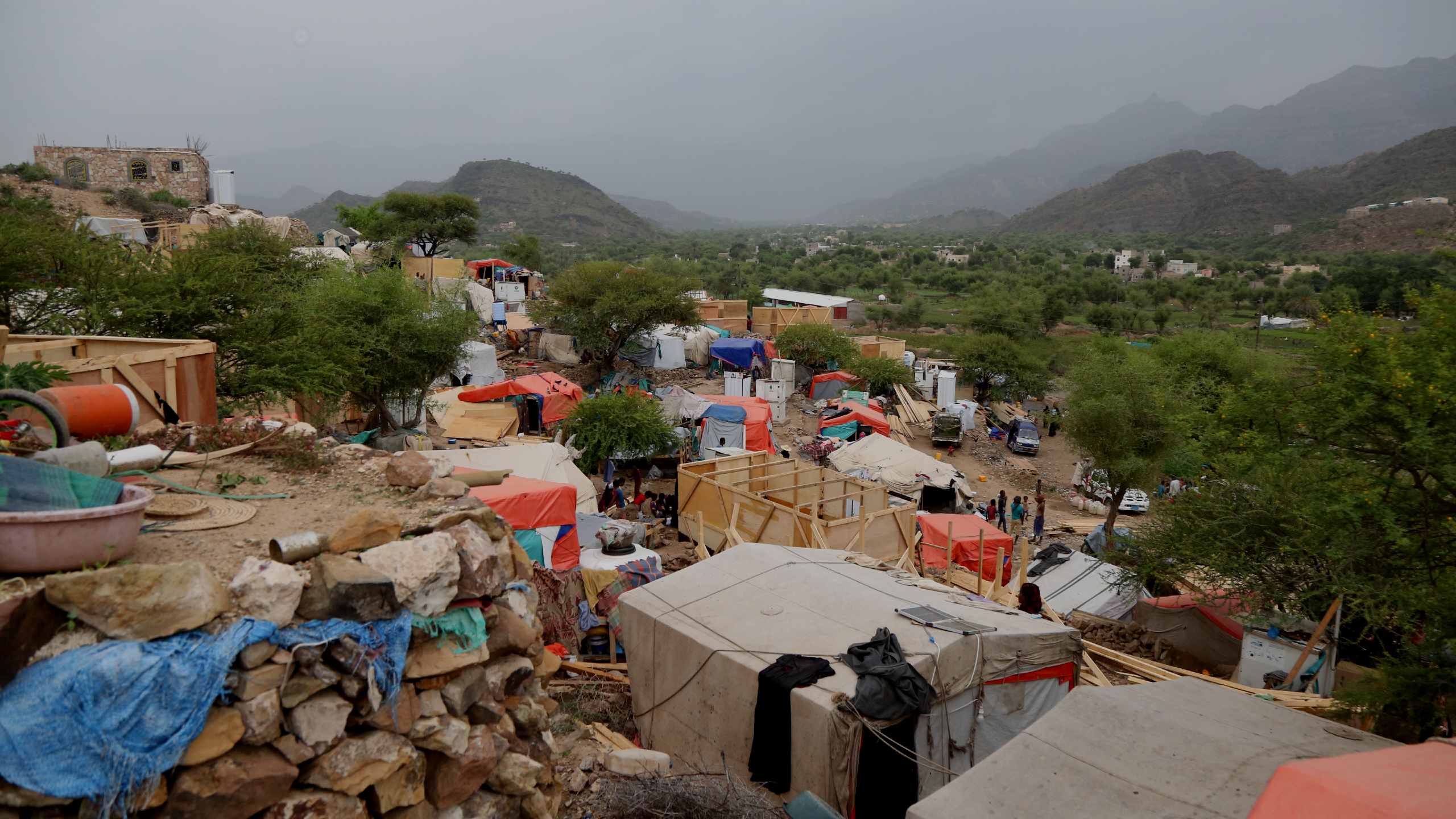 The humanitarian situation in Yemen is considered the most acute in the world with around 80% of the population currently in need of humanitarian assistance, and with much of the country on the brink of a devastating famine. The situation is becoming increasingly dire as compounding crises threaten the lives, security and livelihoods of local populations.
Throughout 2020, IDMC recorded internal displacements due to armed attacks, shelling, airstrikes, and other hostilities, which displaced civilians and destroyed critical infrastructure such as schools, roads, and hospitals.
Thousands of people were also displaced by heavy rain and unprecedented flooding. The country is also struggling to cope with the outbreak of Covid-19, severe food shortages, lack of livelihoods, a collapsing economy, and a cholera outbreak. In December 2020, the United Nations Security Council called upon all international donors and players in this crisis to step up their efforts to alleviate this catastrophe.
The coming months will be critical for the country. Urgent action is needed to avert a famine in the country as well as to reduce hostilities and civilian casualties.
The new government of Yemen, which was sworn in on December 24, 2020 faces several challenges. It is headed by Prime Minister Abdul Malik and includes members from the Southern Transitional Council (STC), as part of an agreement brokered in 2019 to end fighting between factions. This is a positive but fragile development.
Additional and more substantial ceasefires are needed to guarantee security and an end to hostilities. Additionally, in early January, the U.S. government designated the group Ansar Allah as a terrorist organisation. The group controls land which is home to 80% of the population in the country. Humanitarian organisations have warned that such a designation could hamper their delivery of humanitarian aid at a time when it is needed most.
Related spotlight: Covid-19 adds a third layer to the world's most acute crisis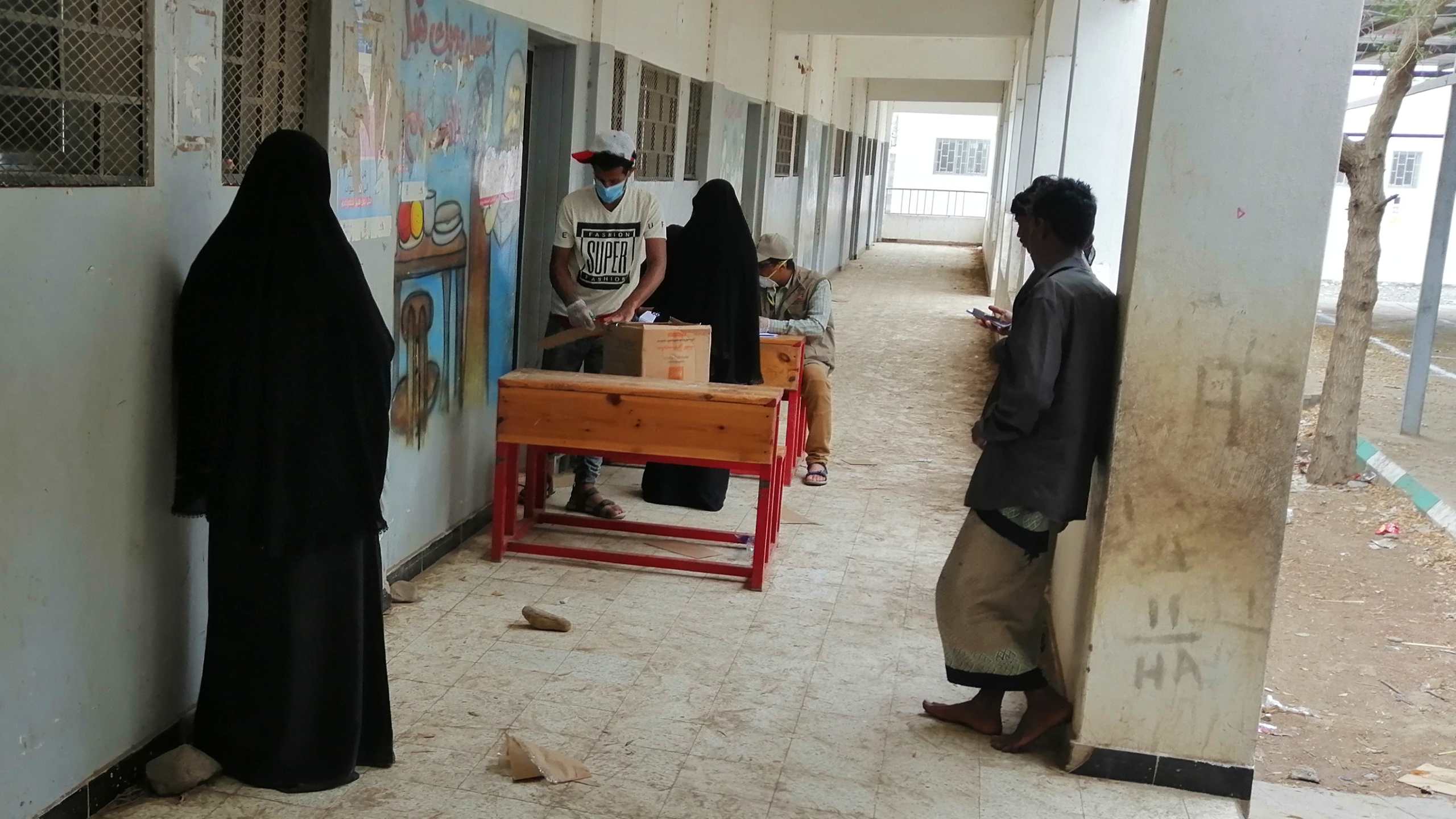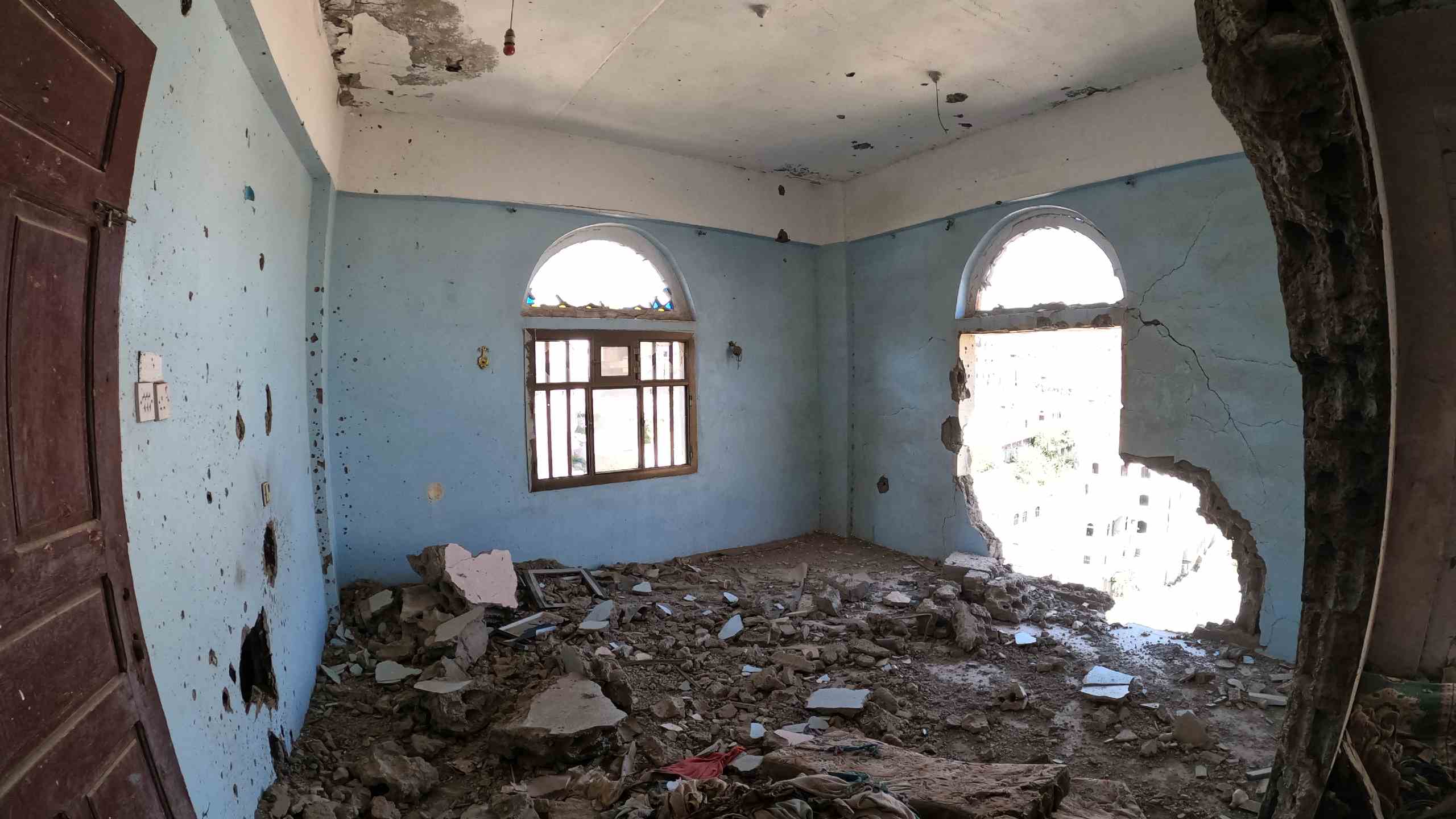 Asia monsoon season
La Niña, tropical storms, and mass displacement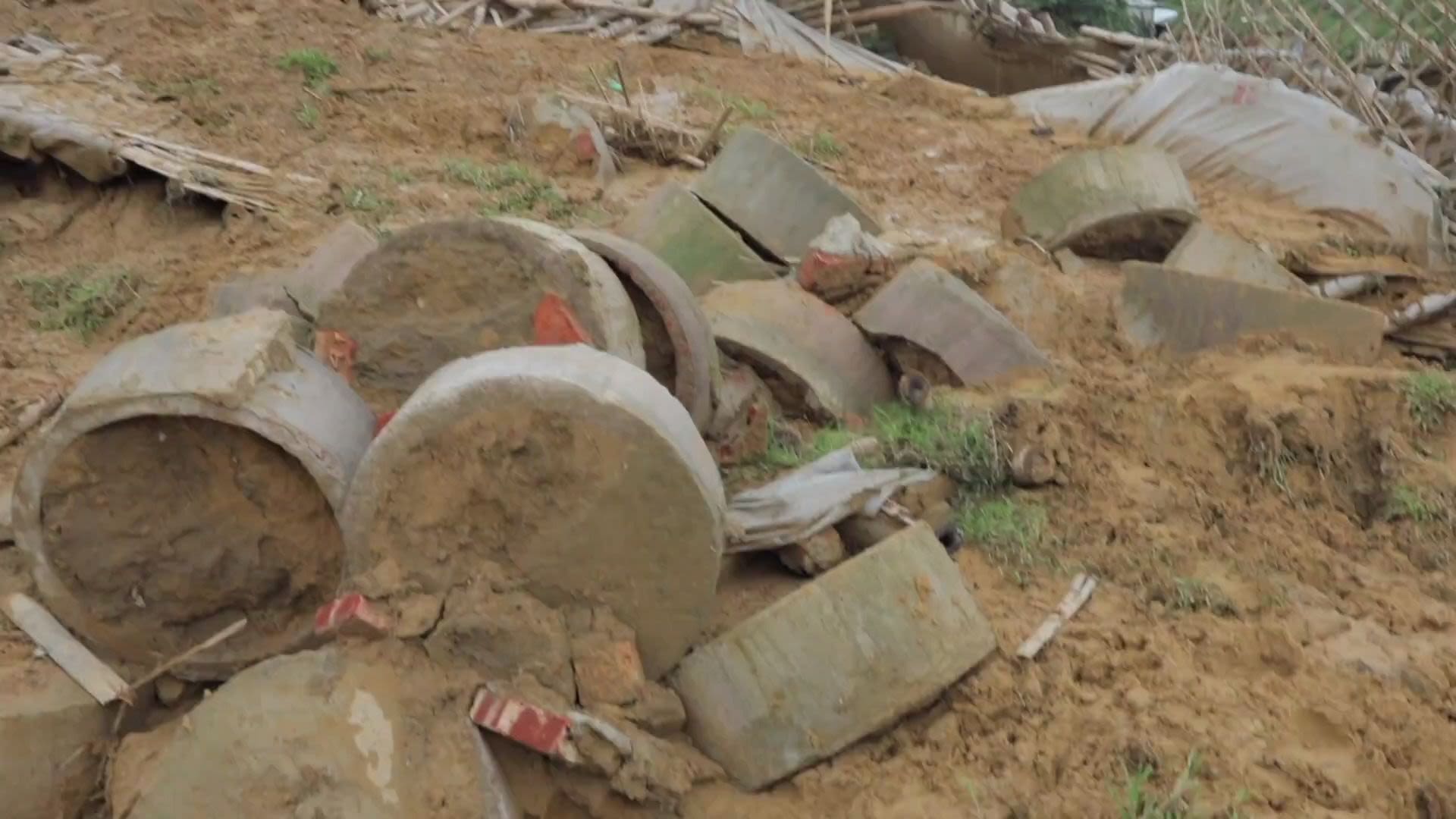 The year 2021 starts with a Northeast Monsoon season intensified by the La Niña weather phenomenon. The first weeks of the year have already seen tens of thousands of people being displaced by repetitive flooding and landslides in Thailand, Malaysia, Indonesia, and the Philippines.
The floods come this year as a double blow to the region given a surge in coronavirus cases that is further complicating rescue operations and aggravating the already scattered livelihoods of affected families. What's more, many of the countries most affected were already grappling with the impacts of severe storms in 2020, that led to the displacement of tens of thousands, and in some cases millions of people.  
Typhoon Vamco was the 21st storm to hit the Philippines, and 13th storm to hit Viet Nam in 2020.
Typhoon Vamco was the 21st storm to hit the Philippines, and 13th storm to hit Viet Nam in 2020. While disaster preparedness played an important role, leading to massive pre-emptive evacuations, the damage to essential infrastructure including homes from this and other storms was enormous. A total of 305,000 homes in the in Philippines and 214,000 homes in Viet Nam, had been recorded as damaged or destroyed as of December 2020.  
Important lessons can be drawn from 2020 to prepare better for the risk of disaster displacement this year in Asia. For example, Cyclone Amphan, a category 5 storm at its peak, which made landfall in India and Bangladesh in May 2020, prompted these countries to make more than 3 million life-saving pre-emptive evacuations.
Related spotlight: Cyclone Amphan: The largest displacement event in the first half of the year
With Covid-19 also at their doorstep, the countries: 
repurposed public spaces to serve as shelters to reduce crowding and enable more evacuations; 
engaged different stakeholders in providing supplies, logistics and back-up shelters; 
protected responders from the risk of infection; and 
increased access to shelters for high-risk groups such as elderly people.  
With La Niña we can expect wetter than normal conditions for many countries spanning Southeast Asia, in particular. As such, investing in unique methods to mitigate risks associated with disaster displacement during a global pandemic will remain a key priority.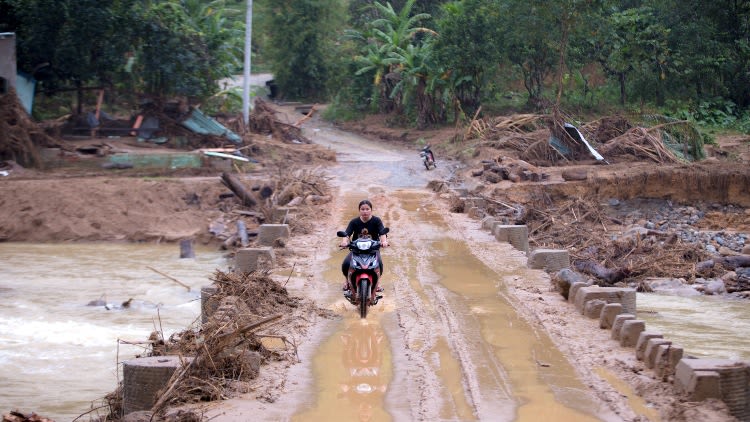 Mozambique
A growing displacement crisis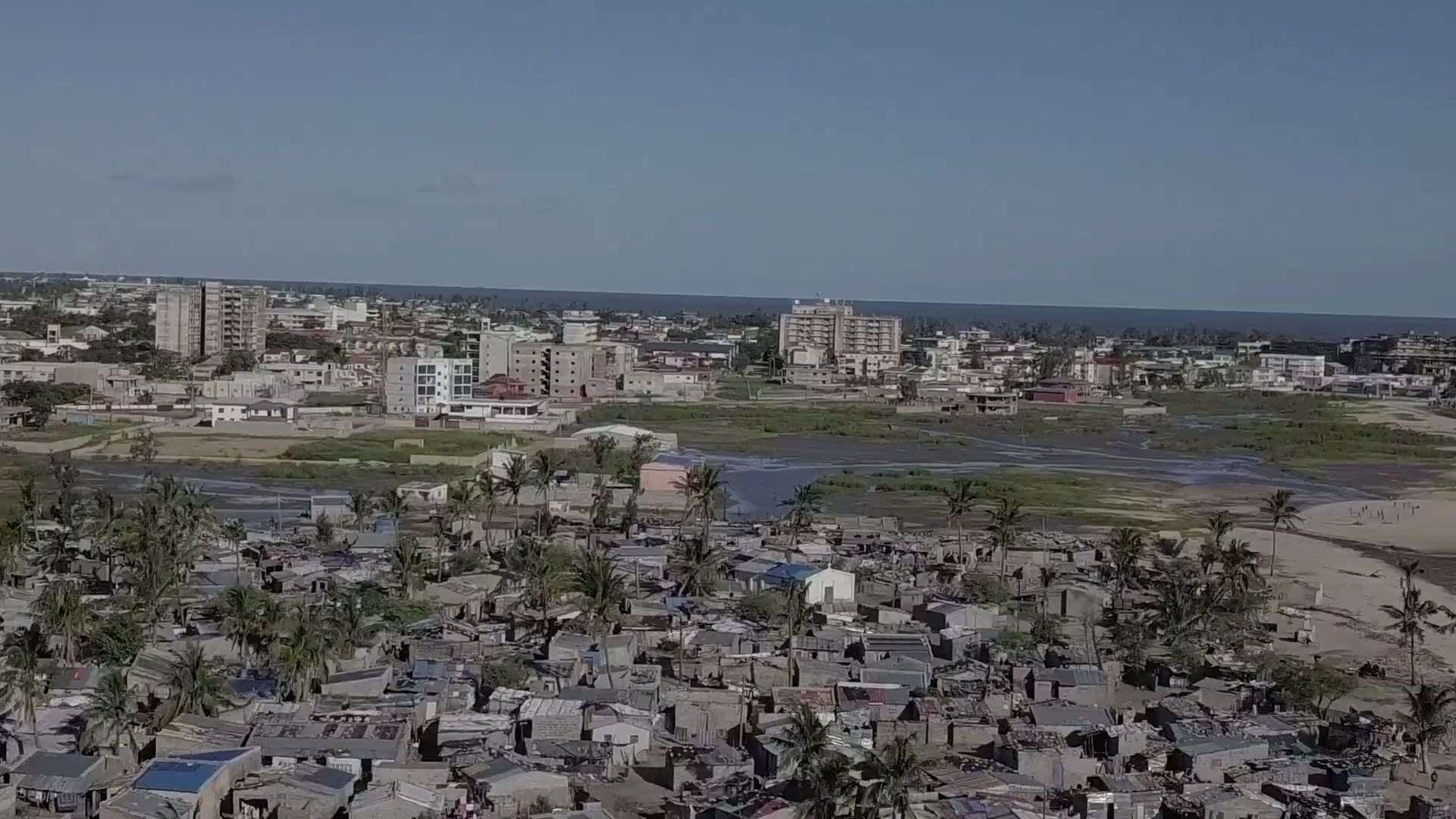 The total number of IDPs in Mozambique's Cabo Delgado province (located in the north of the country, bordering Tanzania) increased four-fold in 2020. The security situation in the northern province is deteriorating and violence against civilians was on the rise in 2020. There are currently over half a million IDPs in the country.
While the security situation continued to deteriorate throughout 2020, the country is still dealing with the long-term impacts of historic cyclones Idai and Kenneth which hit the country in early 2019. As of November 2020 – or 18 months after both cyclones – more than 80,000 people were still living in a situation of internal displacement, mainly located in resettlement sites. 
In the last days of 2020, tropical storm Chalane made landfall on the southern African country, further displacing thousands of people, some already displaced by the violence in the north or by weather events (such as cyclones), and sometimes by both.  
Armed attacks have continued unabated in recent months in Cabo Delgado, and internal displacement trends continue to increase, with people fleeing rural areas to find refuge in urban centres. 
The country will continue to face several factors that will have dire impacts on its internally displaced population:
climate shocks,
food insecurity,
violence,
drought, and 
the consequences of repeated displacements. 
The question in 2021 is: could this internal conflict have a wider impact and spread to neighbouring countries?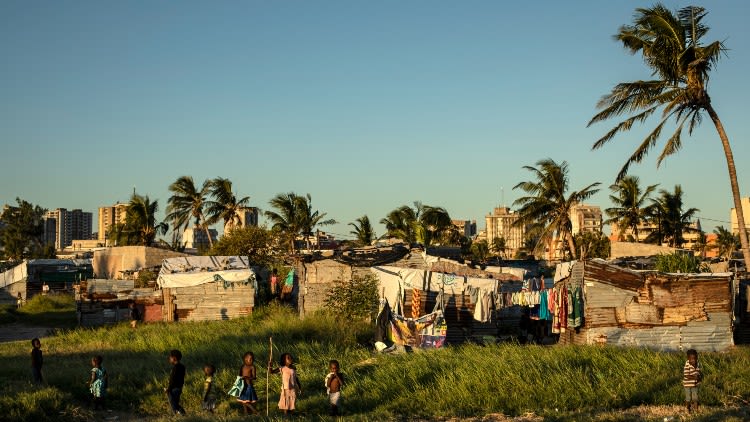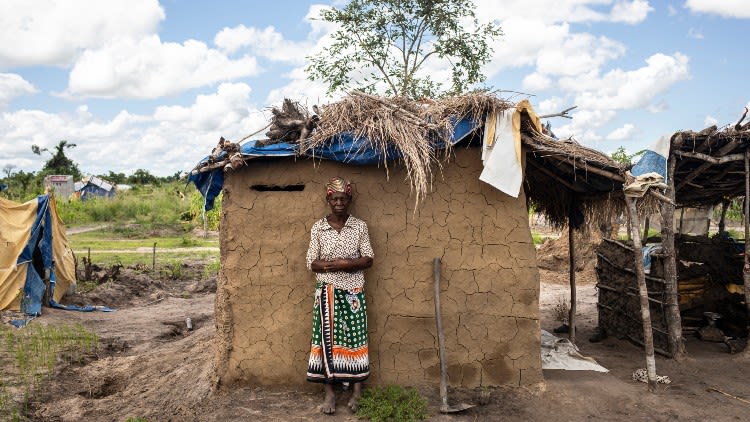 Afghanistan
Stalled prospects of peace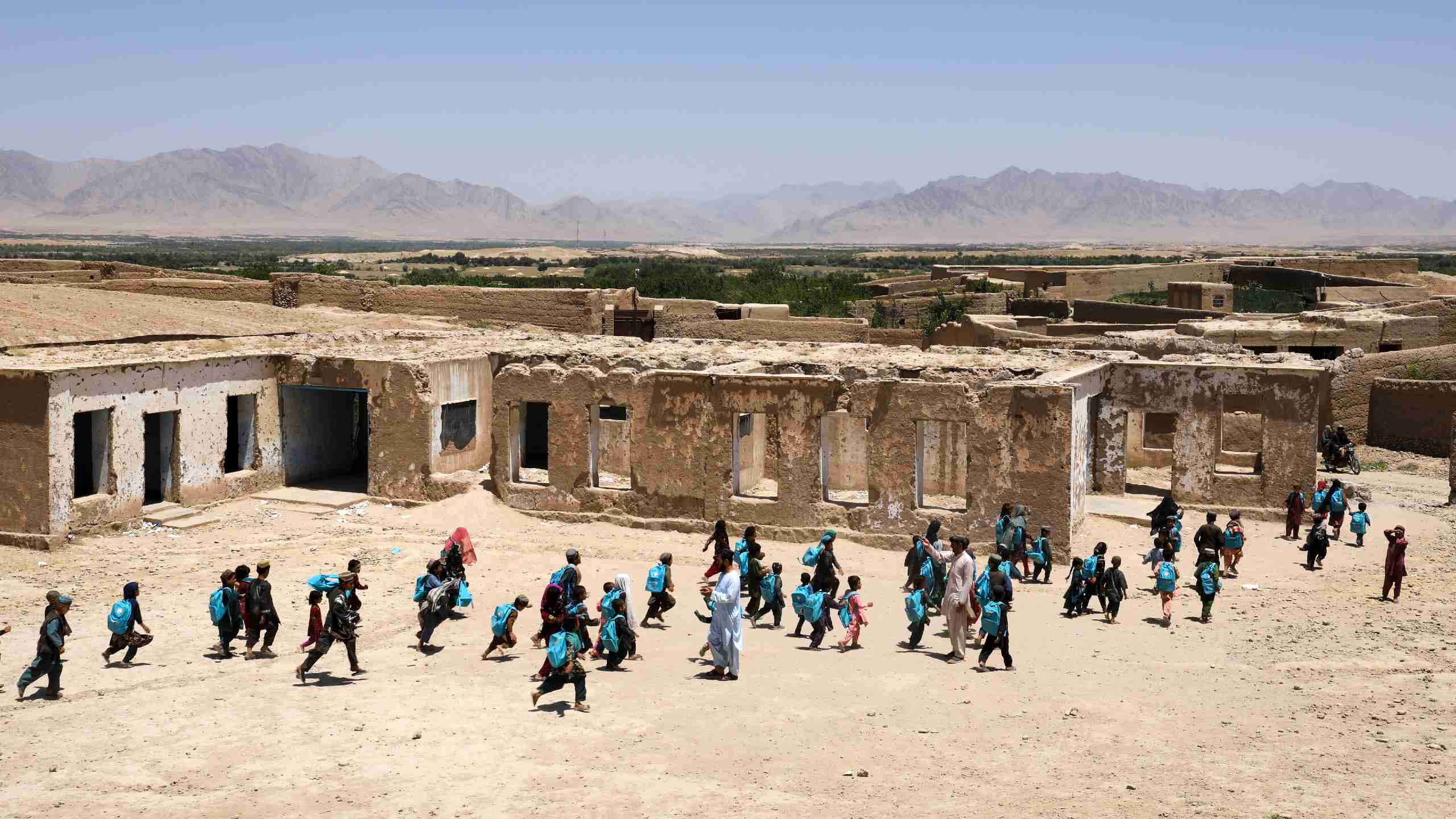 Peace talks are ongoing between the Afghan government and the Taliban, although violence and subsequent displacement continue to escalate across the country and particularly in southern provinces. Ceasefire agreements will depend on the concessions made by both parties towards a unified approach to peace. 
An element likely to affect the negotiations is the upcoming full withdrawal of U.S. troops from Afghanistan. There is also likely to be more cross-border returns from Iran and Pakistan, putting a strain on the already scarce resources of the country. 
On top of that, the long-lasting impacts of the Covid-19 pandemic remain to be seen. 42% of the total population are expected to be facing acute food insecurity in 2021, with displaced people likely to be among those most affected.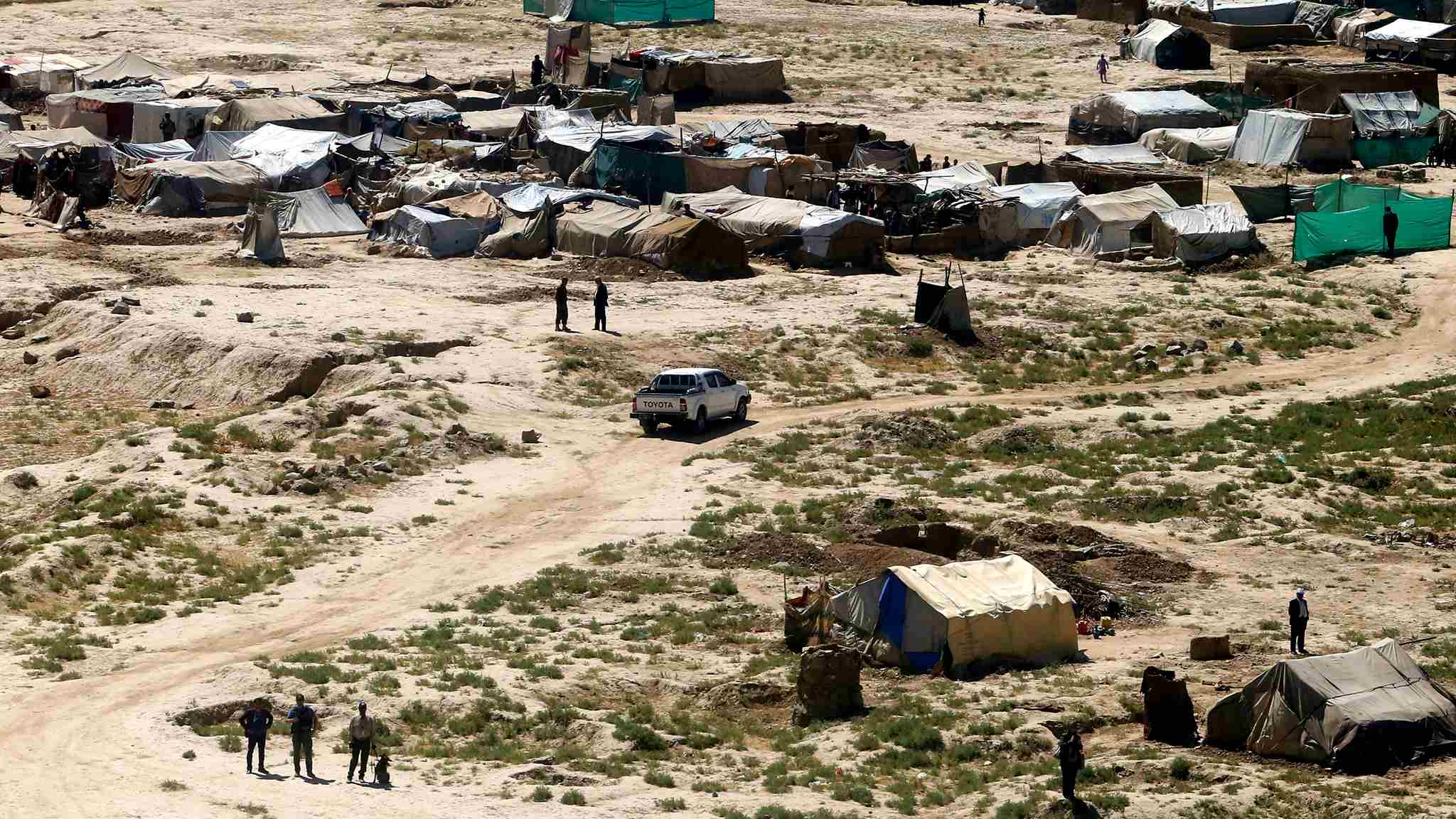 Syria
A decade of displacement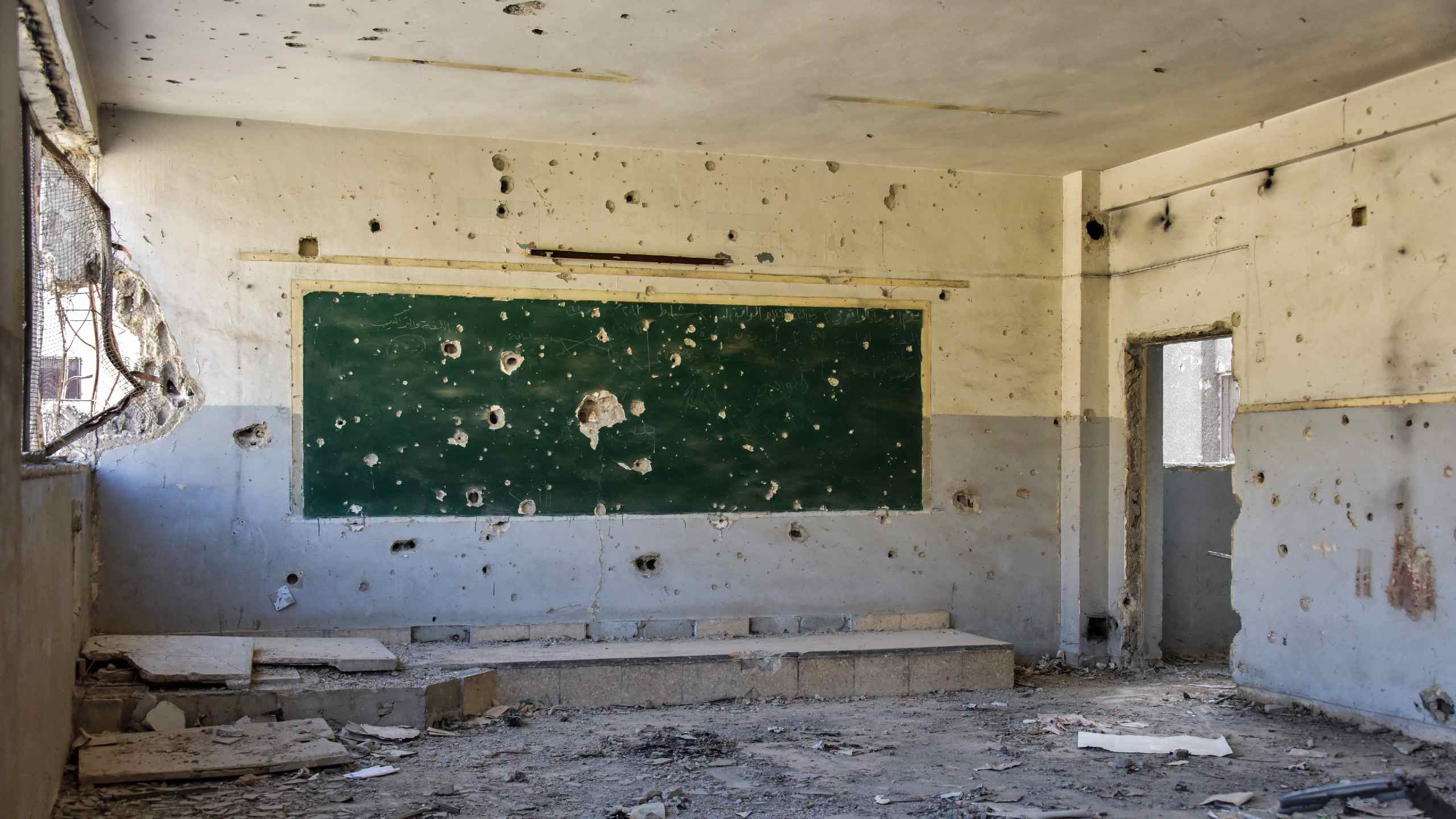 Ten years after the onset of the Syrian Civil War, armed conflict continues to displace thousands of civilians in the country. 2020 began with significant waves of violence, particularly in Northern Syria, where the offensive on the governorate of Idlib displaced 960,000 people.
Armed attacks continued to trigger new displacements in the aftermath of the offensive, but overall, there was a relative reduction of violence in the ensuing months of 2020. The economic downturn in the country, coupled with unemployment, lack of livelihoods, and the socio-economic impact of Covid-19, became more prominent drivers of internal displacement later in the year.  
In 2021, several key developments and how they play out, could help stabilise the country or further increase violence and insecurity in the region.
In 2021, several key developments and how they play out, could help stabilise the country or further increase violence and insecurity in the region. They could also increase the risk of new displacements or support IDPs to find durable solutions to their displacement.
The conflict in Syria has been shaped by the policies of domestic and foreign actors, and the future of the conflict therefore largely depends on the actions of the many players involved. If ceasefires are upheld, there could be a reduction in violence and conflict-induced displacements. New sieges or offensives, however, could further deteriorate an already dire humanitarian situation. Additionally, the Syrian Constitutional Committee will meet for its fifth session in late January in Geneva to draft a new Constitution that could help shape the future of the country in significant ways. 
Meanwhile, while there has been a relative reduction of violence in the country, displacement due to conflict continues. Prospects of peace remain fragile and IDPs continue to be displaced, often multiple times.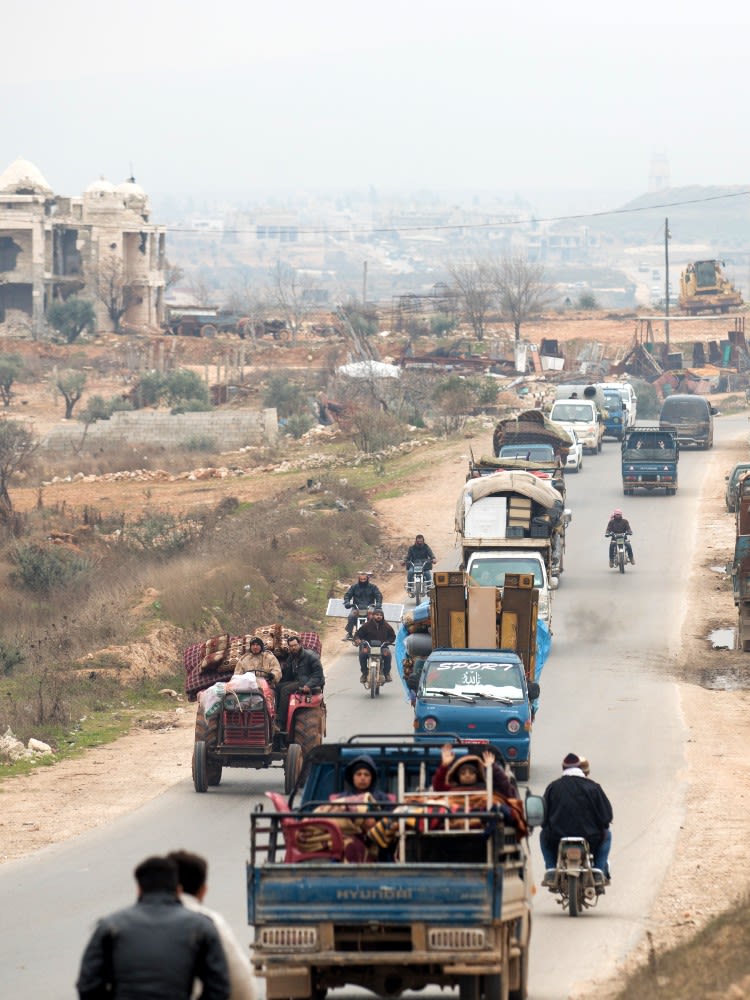 Australia bushfire season
From bushfires to landslides: the impacts of climate change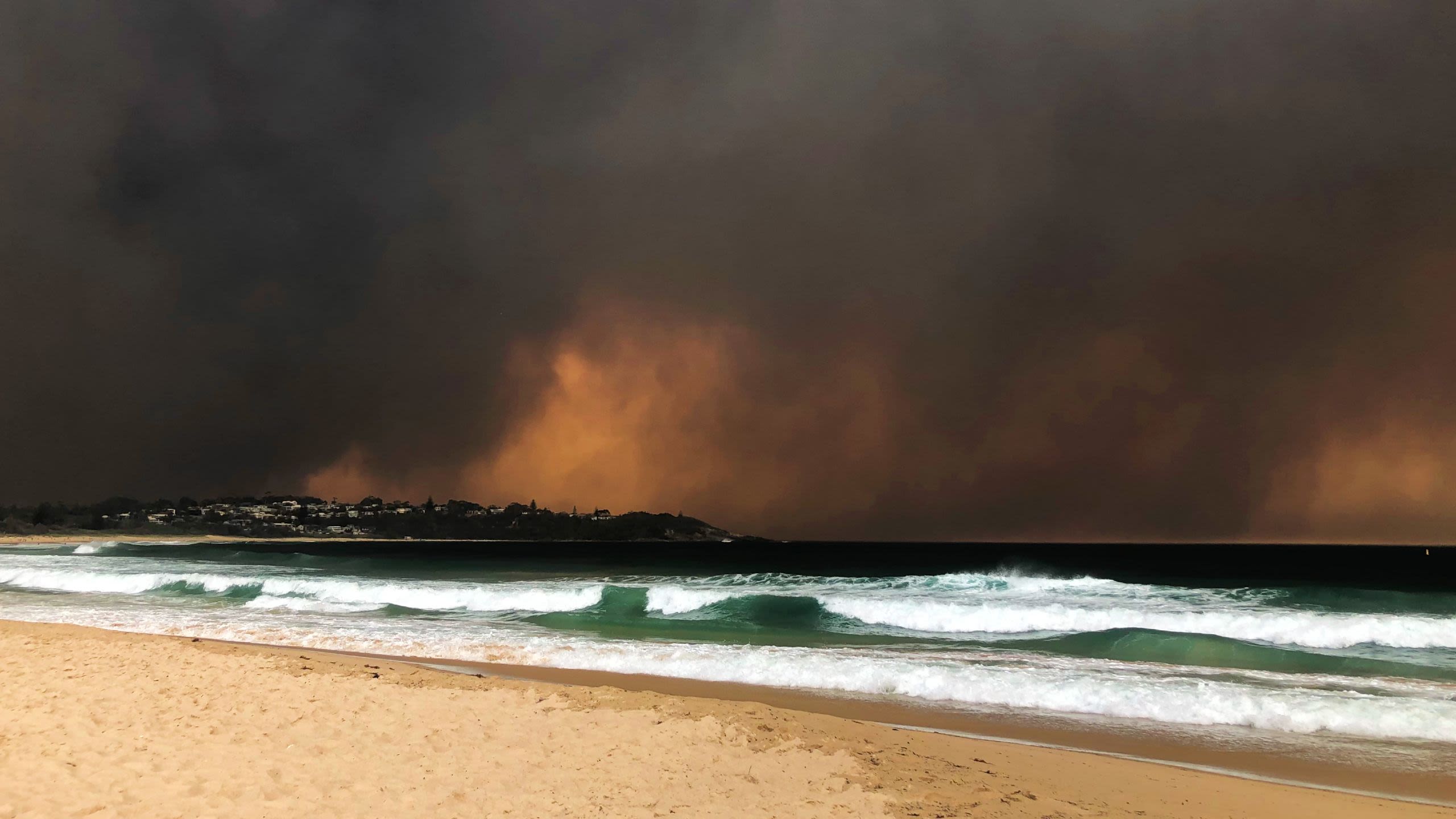 Bushfires of unprecedented scale and intensity raged in Australia between July 2019 and February 2020, triggering at least 65,000 new displacements. Almost three-quarters took place in early 2020.
Related spotlight: Australia's unprecedented bushfire season
Nearly 17 million hectares of land were burnt, mostly in the states of New South Wales (NSW), Victoria, South Australia and the Australian Capital Territory.  A number of overlapping factors, including record temperatures, prolonged drought, and strong winds contributed to make the 2019-2020 bushfire season so intense. There is also evidence linking the fires to climate change. One study suggests it increased the risk of the weather conditions that fuelled them by at least 30%.
Due to La Niña, the 2020/21 fire season will be driven by different climate drivers than the previous two fire seasons. Large areas of eastern and northern Australia are expecting wetter than average conditions, leading to more rains and potential flooding. Because large areas of vegetation were destroyed in the 2019-2020  fire season, there is also an increasing risk of landslide and quick but massive erosion, as experienced in Queensland in mid-December.
While these wetter conditions in eastern Australia will help to reduce fire risk in the short-term, they may lead to an increase in the risk of fast running fires in grasslands and cropping areas over summer. In contrast to the wetter conditions for the east, dry conditions persist in Western Australia, with above normal fire potential continuing to be expected in parts of the north. In the wake of last year's devastating fires, the Australian government will need to remain on high alert to respond rapidly to the combined risks of both flooding and landslides, as well as a renewed fire potential.
Related report: The 2019-2020 Australian bushfires: From temporary evacuation to longer-term displacement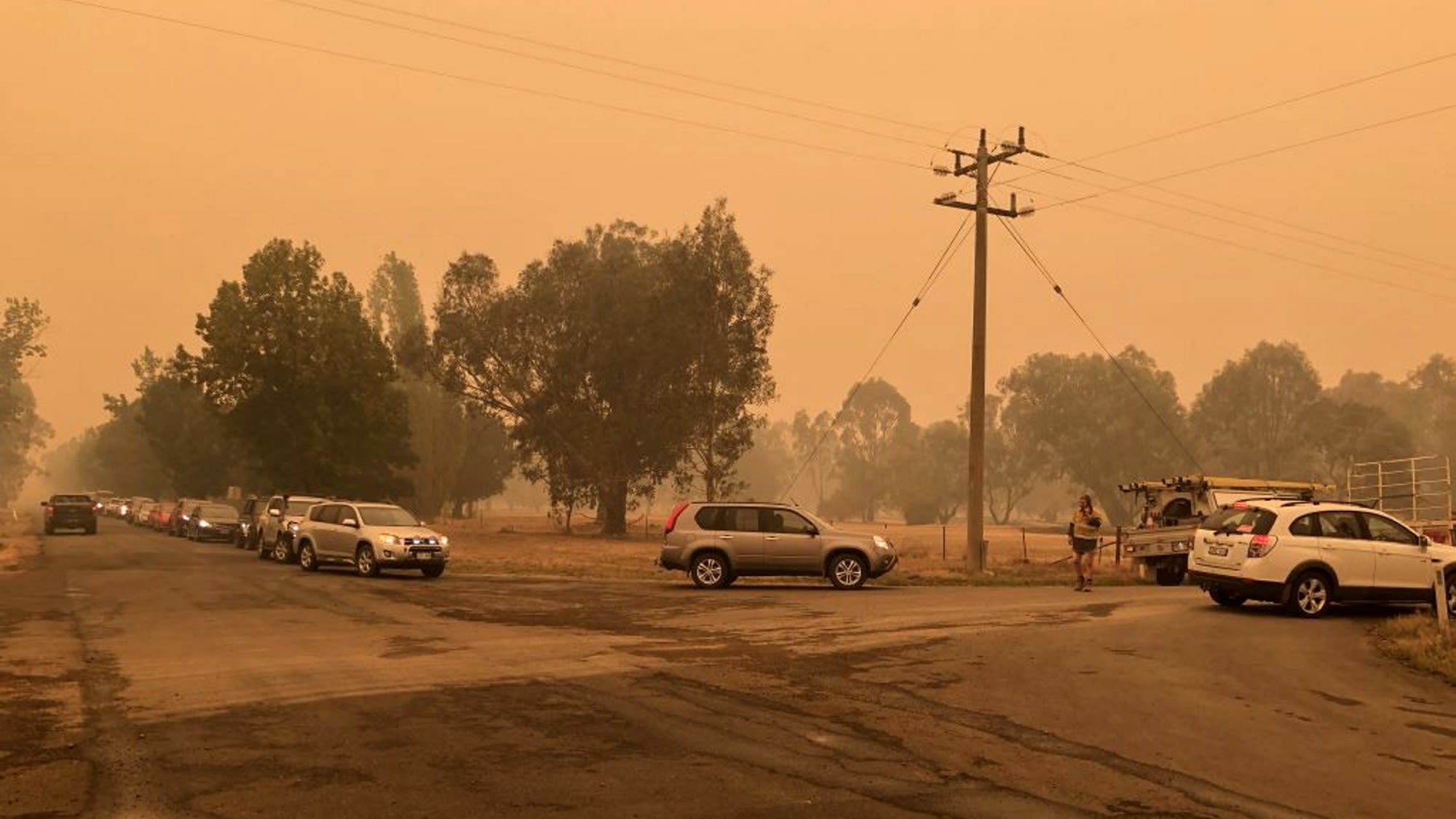 In 2021, IDMC is intensifying its efforts to highlight the plight of internally displaced people (IDPs) and find solutions that help prevent, mitigate or respond to internal displacement.  As outlined in our new 2030 strategy launched in November 2020, we will continue to:
produce evidence on the scale and scope of displacement;
strengthen national capacity to respond to the issue; and
galvanise action and advance solutions for the millions of people affected by internal displacement.
Join us in our efforts to make real and lasting progress for the world's IDPs.

Credits
Cover video: Various scenes from DRC, Bangladesh, Yemen, Syria, and outer space (the ISS). © UNHCR and NASA Image and Video Library.
Asia title video: The aftermath of a landslide during monsoon season in Bangladesh. © UNHCR
Australia title image: Milton New, South Wales during the bushfire emergency in January 2020. © Felicity Calvert/ Australian Red Cross
Somalia title image: An IDP living in a camp in Puntland, Somalia. © Mukhtar Nuur /NRC
Somalia background image: IDP camp in Puntland, Somalia, April 2020. © Mukhtar Nuur /NRC
Ethiopia title image: Tank in the Tigray area in Ethiopia. © Henk Bogaard/Shutterstock.com
Ethiopia background image: Displaced people in Tigray region (© EU/ECHO/Anouk Delafortrie)
The Sahel and Nigeria title image: Newly displaced people waiting on the side of the road after they fled attacks in Barsalogho, Burkina Faso. Tom Peyre-Costa/NRC
DRC title image: © Lena Ellen Becker/UNHCR
DRC background image: Dina and her husband Michel have been living in Rho camp in Ituri Province, DRC, for one year. © Tom Peyre-Costa/NRC
Mozambique title video: The aftermath of cyclone Idai. © UNHCR
Afghanistan title image: School children amongst ruins. (Photo: NRC/Enayatullah Azad)
Afghanistan background image: Covid-19 hygiene awareness in Afghanistan. (Photo: Enayatullah Azad/NRC)
Yemen title image: Al-Malika camp in Taiz' Al-Kadaha area where some hundred families live under tents. Khalid Al-Banna/NRC
Yemen background image one: Food distribution to displaced people in Yemen during Covid-19 pandemic. April 2020. Abdullah Hussein/NRC
Yemen background image two: A room destroyed by shelling in Yemen. © Khalid Al-Banna/NRC 
Syria title image: Damage to an elementary school caused by fighting in Barzeh, north of Damascus, Syria. Tareq Mnadili/NRC